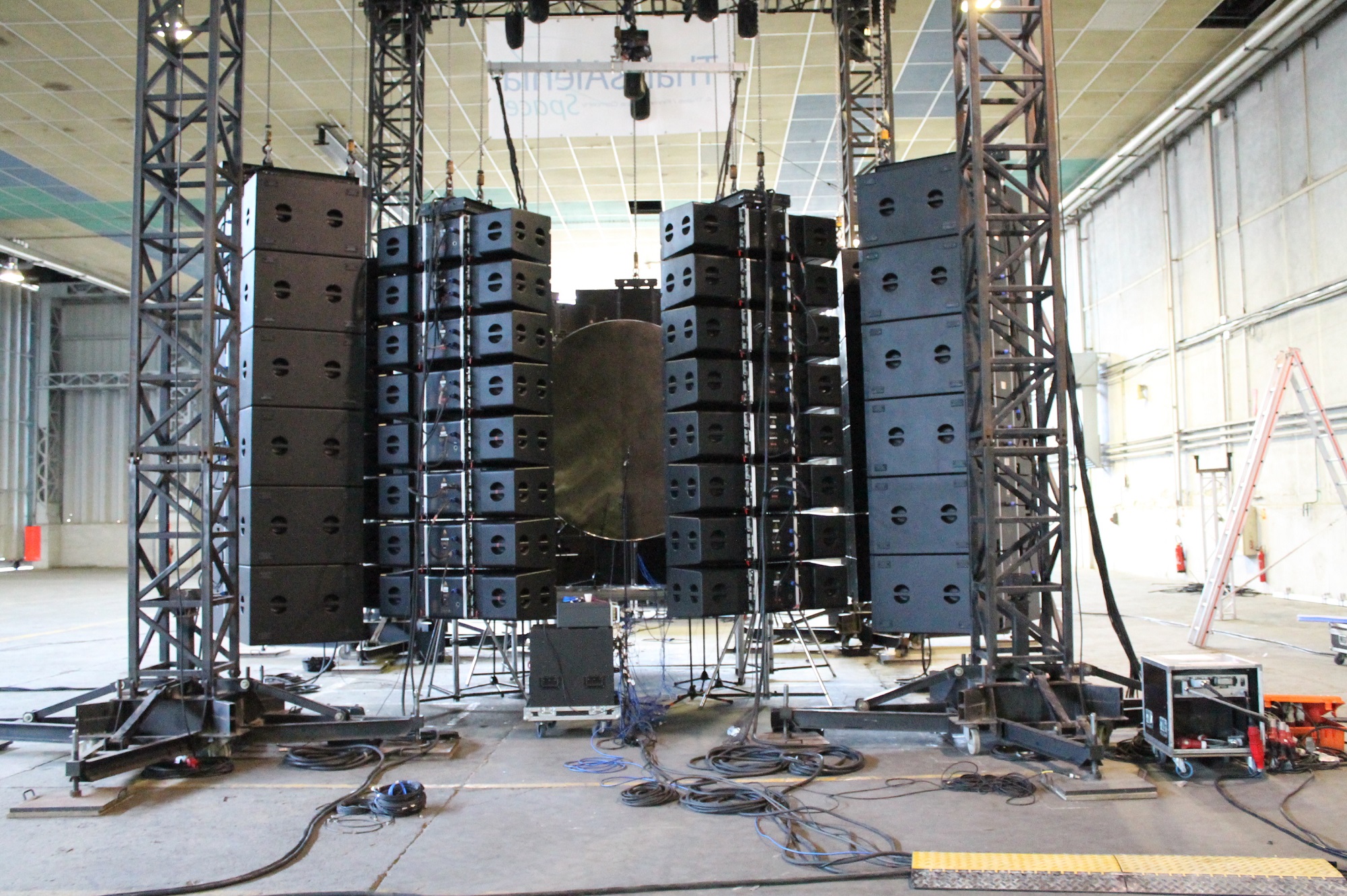 Our test-related products, solutions and engineers go beyond this Planet, if you didn't know that already. In order to make sure they resist in the outer space, all space related hardware and components undergo a thorough acoustic testing. As a standard, this has been mainly performed in reverberant rooms, which have the inconvenience of not being very mobile – the test object, regardless of its size, needs then to be shipped along with the expert to a facility which can accommodate such tests. Not easy, and not cheap either. In comes the DFAX solution.
NASA has therefore been recently looking into an alternative set-up and this is how DFAX – Direct Field Acoustic eXcitation – came into being. With this new methodology, the test item is placed in the middle of numerous loudspeakers which surround it and is thus excited by a direct acoustic field.
So DFAX vs. RFAX (Reverberant Field Acoustic eXcitation)? What are the pros and the cons? With a new method to explore versus a traditional, well-established one, new questions evidently arise.
Siemens PLM Software provided the necessary equipment with Simcenter SCADAS data acquisition system and Simcenter Testlab software for the closed-loop control. Together with a world leader in satellite manufacturing, Thales Alenia Space, we studied both methods as part of a project supported by ESA – the European Space Agency. The mission was to find answers to fundamental questions such as: Is the acoustic field produced by an array of loudspeakers uniform? And many other.
How different are these two acoustic fields really? In a hangar in Toulouse, France, the test were run using an array of 66 loudspeakers and a 350kW peak-power amplification system. Meanwhile in Noordwijk, The Netherlands, the focus was placed on testing the same reflector in a standard reverberant room to be able to compare the two approaches.
Wondering what the outcome was? Read more about this project and what role Simcenter Testing Solutions played in this article published by Aerospace Testing International.
Teaser photo courtesy of Thales Alenia Space -thank you!
This article first appeared on the Siemens Digital Industries Software blog at https://blogs.sw.siemens.com/simcenter/get-excited-about-dfax/