What is Application Lifecycle Management (ALM)?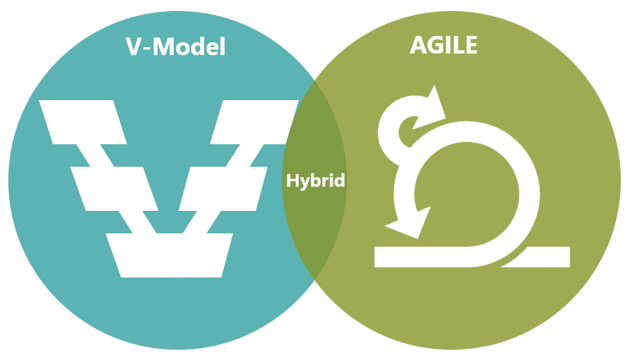 Application Lifecycle Management is the process of managing the life of a software product from its conception to its retirement. This includes planning, requirements management, development, testing, marketing and sales and retirement of an application.
The goal of ALM is to ensure that the product is developed and delivered in a predictable, consistent, and repeatable manner. This helps to ensure that the product meets the needs of the customer and that it is delivered on time and within budget.
What is ALM in general?
ALM helps to improve communication between teams and stakeholders. It enables everyone involved in creating or using the product to have visibility into its progress and status.
When it comes to developing software, there are a variety of approaches that can be taken. Some organizations may favor an agile methodology, while others may prefer a more traditional v-model. However, the ultimate goal is the same for all: to develop software that meets the needs of the business.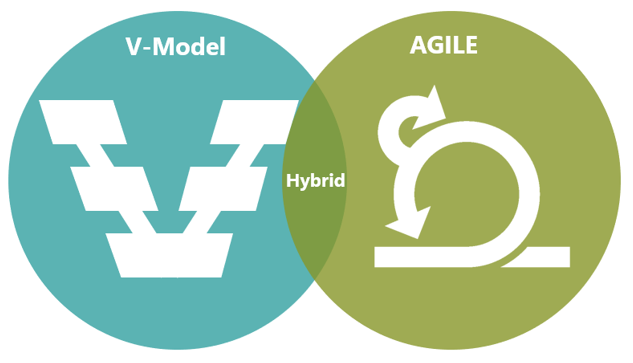 Typical Challenges of ALM?
Management of Changes
The challenges of ALM are many, but one of the key ones is managing changes. To keep everything consistent and make sure everyone understands who changed what, why and when, change management is essential. It can be a daunting task to keep track of all the changes going on in a large software development project, but with the right tools and processes in place, it can be done.
Traceability
The need for traceability in software development is often driven by the need to adhere to certain industry or government standards. These standards may require that various aspects of the software development process be documented and tracked, to ensure consistency and to make it easier to find related information. Standards-based requirements also help ensure that the resulting software is effective and defect-free.
A well-implemented traceability system can help keep information consistent throughout a software project, from requirements gathering through testing and deployment. It can also make it easier to find related information, such as test cases or defects, when needed. Having this level of transparency can be especially important in large and complex projects, where it can be difficult to keep track of everything that is going on.
A good traceability system should be tailored to the specific needs of the organization and the software development process.
Read more in our success story, how we implemented Traceability at Spansion.
Collaboration
As software teams grow in size, the challenges of effective ALM become more pronounced. Larger teams need better coordination and traceability to find related information.
Read more in our success story, how we increased Collaboration at Vaillant Group.
Reuse
Reuse is a widespread practice in software development, but it can be difficult to do effectively. Studies reveal that 60 to 80 percent of requirements, code and tests are shared between projects. This means that many of the same problems will crop up on multiple projects and teams will need to address them.
Code often needs to be modified when it is shared between projects. This can cause compatibility issues and can lead to longer development cycles. Tests also need to be updated when code is changed, which can add time and complexity to the testing process.
Read more in our success story, how reusing benefits Küster Automotive.
All these factors can be very costly and time-consuming, if not managed correctly.
How does Polarion ALM help you?
Polarion ALM gives organizations one unified solution where everyone is aligned around what is being built while protecting integrity and compliance.
It enables teams to collaborate on shared assets easily and securely. You can be confident that only the right people have access to the right information. This unlocks synergies across all collaborators and provides all collaborators with the right level of functionality.
Traceability management is a key component of Polarion ALM. With Polarion's built in traceability features like suspect propagation, traceability from requirements to source code changes and traceability to functional blocks in the source code you can ensure the completeness of the information in every phase of your development process.
Reuse of information and data is possible in different ways. In a nutshell you can either "reuse by copy" or "reuse by reference". Whatever approach you choose you will never lose traceability from where you have reused your data e.g., requirements or test cases. Once you have reused something Polarion will take care that the reused information is linked to the right version in time. This gives you full control over how changes in source data should be propagated to the different projects where you have reused it.
If you are ready to start with ALM or want to seek more information, visit our homepage!
This article first appeared on the Siemens Digital Industries Software blog at https://blogs.sw.siemens.com/polarion/what-is-alm-application-lifecycle-management/