Siemens takes home the gold at ITM Poland 2016 Innovations-Technologies-Machines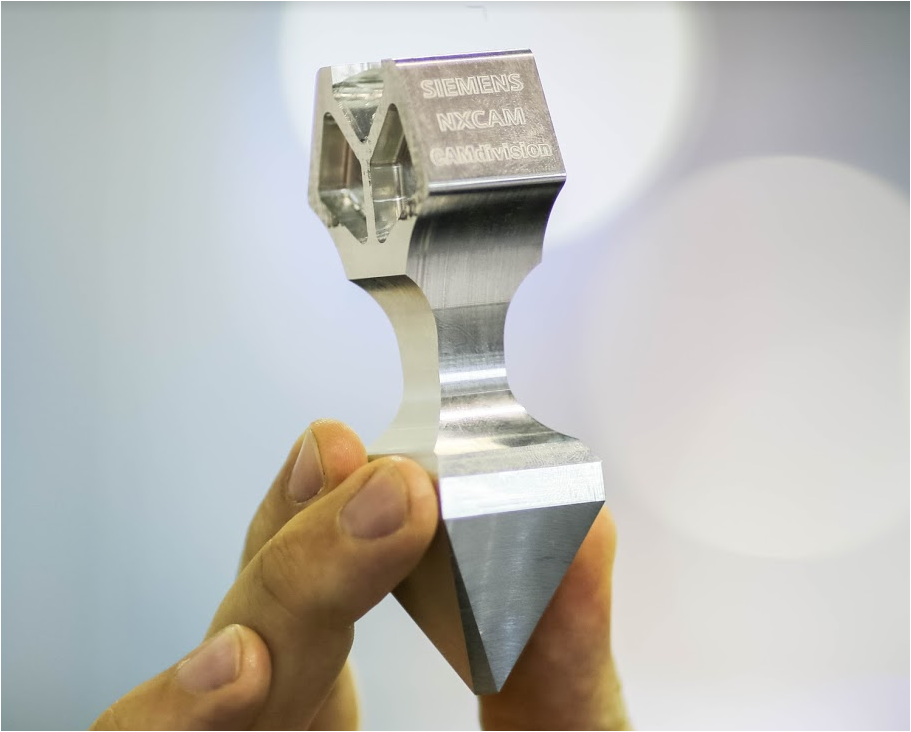 Written By: Matthias Leinberger, Manufacturing Engineering, Siemens PLM Software.
The ITM Poland 2016Innovations/Technologies/Machines tradeshow, the most important industrial trade fair in Poland and Central Eastern Europe, was held June 7 – 10th 2016 in Poznan, Poland.
This year's event with the leading theme, "Innovation for the industry, drive for business," became a record in every way. The four-day event, brought together professionals working in the field of new technologies, metal processing and automated production, and drew crowds of visitors to Poznan interested in the future and modernization of production and management, and investing in first-class technology. On display were thousands of industrial machines and equipment, providing a common journey in the digital future. The event featured close to 1,000 exhibitors and almost half of them from 27 countries.
Siemens wins the Acanthus Aureus
The show organizers report that several booths attracted significantly more professionals' attention, especially the shared KUKA and Siemens booth. The Siemens-KUKA booth created great interest with visitors, and the unique layout of the stand was awarded the medal of Acanthus Aureus! The award is granted to the best architectural and graphic solutions that are conducive to direct communication with customers and underline a positive corporate image.
What was on display in the Siemens booth?
With a total of nine companies involved in the Siemens-KUKA booth, the entire promise of Digitalization in Machine Tool Manufacturing and Robotics was on display – live and in action.
Siemens PLM and their partners CAMdivision and KS Automotive represented the backbone of the Digital Thread woven through the entire "Digitalized Manufacturing" process enabling manufactures to start the journey in the digital future – with showcases of the virtual machine tool, technology-, data- and process-management based on Siemens' NX, Tecnomatics and Teamcenter.
MAZAK VARIAXIS I-500 machining center with SINUMERIK 840D sl, in cooperation with the KUKA Quantec series robot was displayed. The machine and robot interface communication was realized via SINUMERIK Integrate Run MyRobot. Gripping and clamping systems were supplied by SCHUNK, while SINUMERIK's Safety Integrated and TROAX's Safety Systems ensured people and machine safety. BLUMENBECKER was responsible for the integration of robot equipment by preparing and optimizing components of the production space.
It is encouraging that every year at the International Trade Fair in Poznan more and more companies from abroad want to present their offerings. That makes sense that ITM Poland is gaining ground and has a chance to become the dominant event concerning issues of innovation, technology and engineering in Europe!
Did you attend ITM Poland?If so, let us know what you thought of it in the comments section below.
Acanthus Aureus

This article first appeared on the Siemens Digital Industries Software blog at https://blogs.sw.siemens.com/nx-manufacturing/siemens-takes-home-the-gold-at-itm-poland-2016-innovations-technologies-machines/