Do you know what influencers are saying about our advancements in additive manufacturing?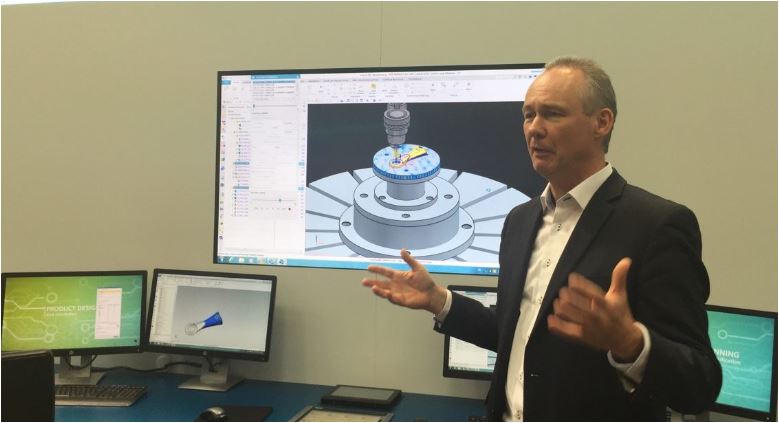 We recently launched the Siemens Additive Manufacturing Network, a new online collaborative platform designed to bring on-demand design and engineering expertise, knowledge, digital tools, and production capacity for industrial 3D printing to the global manufacturing industry, at Hannover Messe 2018. At the same time, Siemens hosted a multi-day special event in Germany to showcase all of Siemens' newest advancements in additive manufacturing. Analyses of our strides in the AM industry by influencers in attendance are beginning to flow in and we would like to share what a few have published.The following are excerpts from the articles and links to the complete analyses.
"The concepts around additive manufacturing are becoming better understood every day. The software tools to achieve industrial additive success are being made available by companies like Siemens and the need for education is being addressed. However, there is still plenty of nitty-gritty work and standard practices to be developed for factory floor operations. With that said, all these things are happening now, and they appear to be speeding up!"
"Some see factories of the future as being completely dedicated to additive manufacturing. Others see additive and reductive machinery operating side by side for the foreseeable future. Whatever the appropriate mix of manufacturing technologies may be, additive manufacturing needs to reach the same process maturity as traditional manufacturing methods. Siemens' additive manufacturing initiative is intended to create the environment and momentum to fulfill the need and accelerate the adoption of additive manufacturing in industry."
"Software, tech and industrial giant Siemens has been making very significant investments – and closing very important partnerships – in the world of Additive Manufacturing, a family of technologies that the company views as absolutely strategic for the future. While these moves have directly involved all major AM technologies, after visiting the Siemens Additive Manufacturing Experience Center in the Nuremberg HQ, it seems clear that the company believes its software's capabilities can bring the most benefits to deposition technologies: both extrusion (FDM) for composites and directed energy deposition (DED) for metals….
……..One of the most significant cases shown concerned the metal mold for production of a plastic drone body component. Laser DED technology is able to deposit molten metal on the printing plate as well as on existing parts. In fact, the technology was first used for part repairs through laser cladding. Using these capabilities, Siemens and DMG Mori showed that a broken section of the drone metal mold part could be reproduced by CNC milling in 8 hours, while it would take just 7 minutes through hybrid DED-CNC technology."
Siemens' recent additive manufacturing (AM) influencer tour to Hannover Messe in Germany not only highlighted how the company's software solution provides capabilities to industrialize AM in a single integrated system, but also demonstrated that it needs a global AM network to co-innovate the future.
I will share more articles here as they are published in the coming weeks and months. In the meantime, subscribe to this blog so you don't miss any product information, event news and reports, announcements, or thought leadership pieces.
This article first appeared on the Siemens Digital Industries Software blog at https://blogs.sw.siemens.com/nx-manufacturing/do-you-know-what-influencers-are-saying-about-our-advancements-in-additive-manufacturing/