NX Automation Designer on demand online training available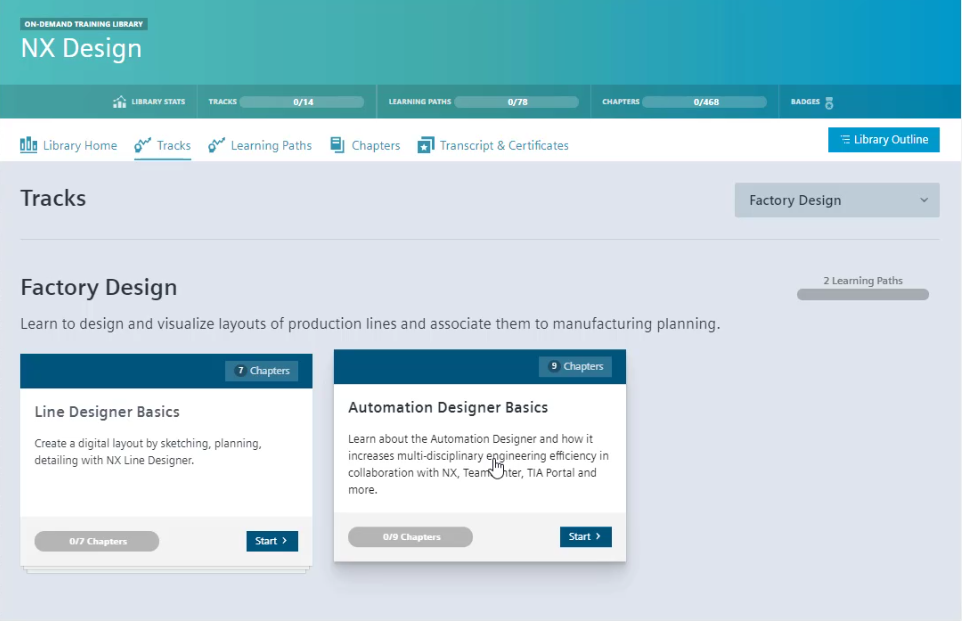 Learning a new application like NX Automation Designer often comes with the question how to learn and how to make the first steps. Normally you need to travel, find a training that fits to your calendar etc. or have licenses and installation available. Which all needs preparation time and budget.
This has significantly changed!
With the on-demand training for Automation Designer Basics you have direct access to a complete NX Automation Designer virtual lab and well-prepared training material guiding you through the learning path. You can train yourself and try out with your own pace, without travelling whenever your business allows, without preparation.
This accelerates the first steps with your new application and eliminates the preparation needed to start with.
Follow this link to access the On demand training:
https://eda.learn.sw.siemens.com/training/courses/nx-design-library?track=3EGloXDHhz
Watch the video and see how easy it is!
Want to learn more? Our products enable a wholistic engineering of production systems from mechanical concept through to complete PLC code. Automation Designer offers a one-of-a-kind engineering toolset, designed from the ground up to enable controls engineers to complete their work with the highest efficiency, quality and speed possible. Electrical and automation engineers work on the same backbone, with an integrated data model, saving time and eliminating errors. Directly integrate mechanical engineering data and receive updates, improving collaboration across your organization.
Learn more about NX Industrial Electrical Design and NX Automation Designer.
This article first appeared on the Siemens Digital Industries Software blog at https://blogs.sw.siemens.com/nx-industrial-electrical-design/2021/07/05/nx-automation-designer-on-demand-online-training-available/