NX VR for Heavy Equipment | Multi-person design review for the JCB Fastrac 8250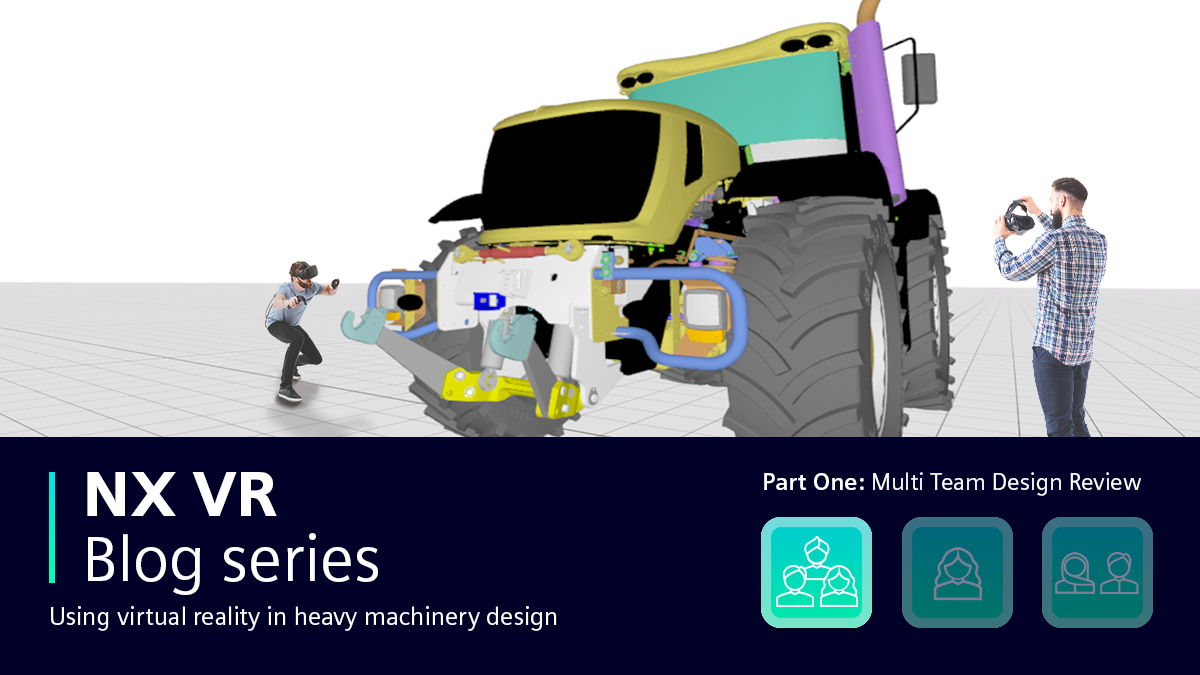 The importance of Virtual Reality in a multi-person design review
The world of visualization is changing. Design teams have relied on a combination of creating digital 3D models and physical prototypes when conducting a design review. It's a process that works, but can be inefficient. In the heavy equipment sector, teams create physical prototypes to understand their designs. A major drawback to this approach is that one prototype can cost in excess of $100,000+ per model.
---
An introduction to the model
This is the first in a series exploring the role Virtual Reality plays within the Heavy Equipment sector. The series will focus on the JCB Fastrac 8250 – an all-terrain vehicle used in agriculture and construction. You may have seen the model as part of the NX Render Blog series for Heavy Equipment. The series explores the steps required to setup the model for final render. Take a look to see how NX Render sets the scene for immersive Virtual Reality experiences.
---
The impact of Virtual Reality when working at scale
Virtual reality continues to change the world of visualization. 2D images on a screen are no longer the limiting factor for a multi-person design review. Nor expensive and time-consuming physical prototype reviews. Of course, designers and engineers can use traditional rendering techniques to better understand their designs. But why stop there?
Nothing prepares you the first time you see a JCB in the real-world; it's sheer size and scale can blow anyone anyway! It's an expensive process to produce a JCB, as well as the early designs. As a result, there may well be times when design teams can't see physical prototypes at every stage of the process. It's therefore essential design teams create a virtual human scale model to replicate the models physical twin.
---
One-click to VR for design review
Let's take it back a step. Designers and engineers often spend a lot of time preparing their 3D models to export into 3rd party tools for immersive VR design reviews. The model could look incredible and represent the physical twin. It's no use however if it can't be loaded into a virtual reality design review experience.
Visualization experts want to be able to load a large dataset like the JCB quickly and easily. They don't want to spend additional time configuring the dataset for virtual reality. Time spent on arduous data prep tasks is less time for design teams to review iterations.
Being able to instantly load a model into VR means teams can review their designs more often. This ultimately leads to design teams being able to produce a better product in a fraction of the time. Thankfully, global design teams can access VR immediately directly from NX without the need for any additional data prep.
---
Collaborate
There are several reasons why design teams would want to incorporate Virtual Reality technology into their workflow. Of course, immersive experiences being one, where designers and engineers can experience their models at human-scale; a hugely important aspect in relation to the JCB Fastrac.
Combining this ever-improving level of immersion with the ability to collaborate with colleagues on a global scale makes Virtual Reality a potent weapon for any company. There's no longer a need for a design team to be at the same location to conduct their design review. Teams can dial in from all over the world; something which has only been exacerbated by the pandemic and the need to be socially distant. In addition, the societal changes we have seen on a global scale have accelerated the adoption of Cloud technology. This will almost certainly continue to accelerate the use of effective remote collaboration.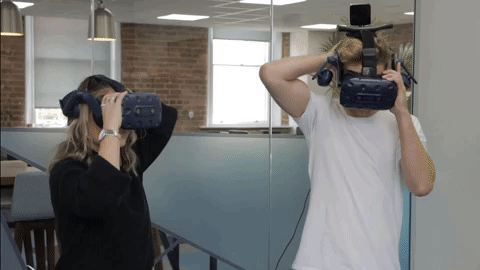 With remote collaboration enabled, design teams can limit the need for travel. This enables more design review sessions to take place, resulting in more iterations developed. As a result, creating more digital iterations means design teams can home in on the final design before creating a better physical prototype at the appropriate time. It's an approach which elevates the quality of the dataset, whilst creating a more efficient visualization workflow. There's still a place for physical prototyping; it's just a case of only building them at the right time.
---
Familiar Inspection and Review Tools for design review
With collaboration now enabled, teams can now fully focus on ensuring their model is scrutinised to the nth degree. What happens if JCB's design team are conducting a design review and notice that the cabin interior doesn't match the brands color palette? Or the headlamp positioning on the JCB is slightly skewed? With designers and engineers being located around the globe, it's even more important to be able to communicate design intent and changes for future iterations. This is where the review tools within NX come into their own.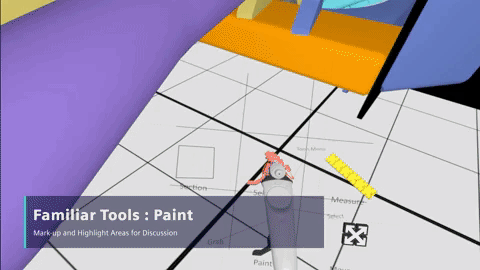 The mark-up tool is an interactive way to note down those important design flaws that need to be changed. Thus, design teams can capture these changes review in greater detail later. This ensures potentially crucial design changes aren't lost and can be easily implemented further back in the model optimization process. Having familiar tools at the tip of your fingers helps you communicate with colleagues by selecting, painting and moving parts during design reviews. The more changes noted at this stage, the greater the link created between the digital and physical twin.
---
Summary
NX and Virtual reality continue to push global design review teams' capabilities to the next level. A combination of digital collaboration, familiar review tools and a click and go approach is creating a platform whereby teams can conduct more design review sessions. It's an approach which is allowing teams to squeeze every ounce of quality of out complex 3D datasets. Furthermore, design teams can get to final iteration quicker, whilst reducing costs by conducting more digital reviews than physical reviews.
In the next entry, we'll take a look at how Virtual Reality not only improves the design teams review process but can also change the way in which 3D experts conduct their individual work. Stay tuned!
---
Continue your journey with NX
This article first appeared on the Siemens Digital Industries Software blog at https://blogs.sw.siemens.com/nx-design/nx-vr-for-heavy-equipment-multi-person-design-review-for-the-jcb-fastrac-8250/