What's new in MindSphere and Operations Insight – April 2021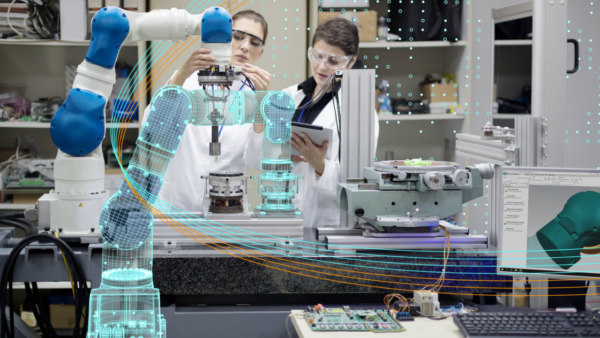 Connecting the things that run the world
MindSphere releases deliver advanced industrial IoT capabilities that bring the physical and digital worlds closer together.
This update includes many of the newest and most exciting capabilities from the most recent MindSphere releases:
Start faster with the out-of-the-box (OOTB) MindSphere solution Operations Insight
Upgrade seamlessly from Start for free to a full MindSphere solution
Simplify Edge connectivity and processing with MindConnect Edge Analytics
Dive deeper into your MindSphere usage with Usage Transparency enhancements
Improve collaboration with Visual Flow Creator
---
Start faster with the OOTB MindSphere solution Operations Insight
Headlining this release is Operations Insight. Operations Insight is the next evolution of the OOTB IIoT MindSphere solution that brings together some of the most powerful features and capabilities into one central location. In other words, it serves as an IIoT starting point where users can immediately begin monitoring their production lines and machines. Scale and tailor the solution to your business needs with low-code application development and 3rd party and self-developed applications. For instance, some of the rich features and capabilities can be seen below:
Customizable dashboards and configurable data access
Inbuilt, immediate site and fleet management and monitoring
Intuitive and visual timeseries data analysis
Versatile and easy KPI management

Maintenance work order management
Flexible rules and alerts
Operations Insight is fully integrated with MindSphere and available by default on all tenants. In other words, tenant administrators need to add Operations Insight roles to the tenant and then to users. View this process below:
---
Upgrade seamlessly from Start for free to the full MindSphere solution
In addition to Operations Insight, this release empowers Start for free users to easily convert their free tenant into an upgraded, full tenant of MindSphere through the Upgrade App.
As it can be seen in the video, the tour guide offers step-by-step assistance, simple online registration and fast technical provisioning within minutes for easy registration and quick purchase.
After purchasing the Basic Starter Package, Start for free users transform their free account into a full MindSphere tenant while keeping the existing free tenant and all the assets previously configured.
You can find the limits of the provided services and authorization levels in the Product Sheet.
Want to try MindSphere? Start today with MindSphere Start for Free.
---
Simplify edge connectivity and processing with MindConnect Edge Analytics
Furthermore, MindConnect Edge Analytics is now an App for Industrial Edge. Install it from the Industrial Edge Management Hub. After install and onboarding, the Industrial Edge becomes represented as an Edge Device in the MindConnect Edge Analytics Application in MindSphere.
Similarly, tailor your edge connectivity solution with MindConnect Software Agent through a new UI plugin for MindConnect Edge Analytics for Industrial Edge. This plugin supports Mass Data Import functionality of data-source configuration in MindConnect Software Agent UI.
---
Dive deeper into your MindSphere usage with Usage Transparency enhancements
Another important highlight of this release is the new Usage Transparency on Operator Apps. With this application, operators can share usage details with their application customers with a CSV download or graphical reports. In addition to that, application customers can view the app usage details accordingly in Usage Transparency on the new "Applications" tab.
Meanwhile, operation and user experience improvements make retrieving recent usage data easier. Usage data up to three months old is available in an overview list and can be downloaded as a CSV starting from the day of deployment.
---
Improve collaboration with Visual Flow Creator
On top of that, this release has brought improved simplicity and operation to Visual Flow Creator. Share flows across your organization with files stored in an asset or custom payloads via email attachments. Additional usage enhancements to Visual Flow Creator include a preview chart for KPI input values and an indicator for remaining compute hours to track limits.
---
To sum up, complete details and availability on the new features of MindSphere and its supporting MindSphere releases can be found in the MindSphere Releases Notes, MindSphere Region Table and new features presentations.
Want to try MindSphere for free? Start today with MindSphere Start for Free.
And, as always, hop on over to the public community and website for all things MindSphere.
Want to know how to leverage IIoT for energy optimization? Learn more from one of our most recent blog posts.
This article first appeared on the Siemens Digital Industries Software blog at https://blogs.sw.siemens.com/mindsphere/whats-new-in-mindsphere-solution-operations-insight-april-2021/