What's new in MindSphere – November 2020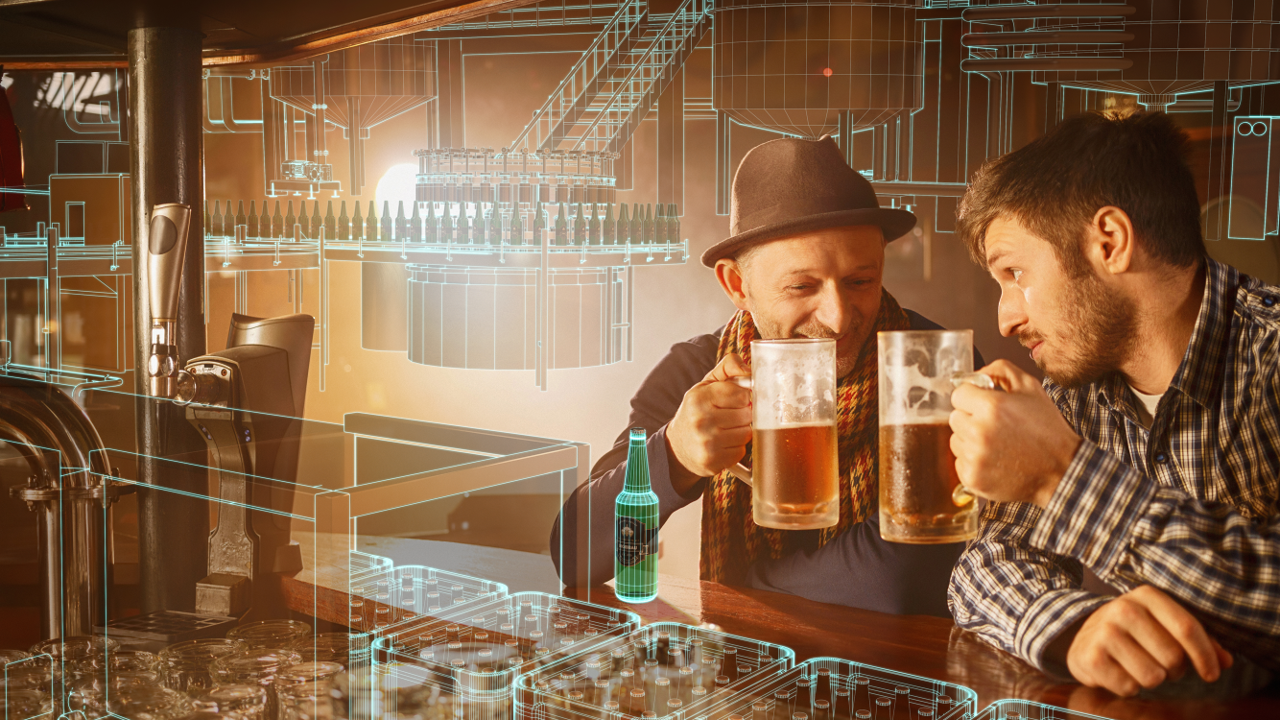 Connecting the things that run the world
New MindSphere releases deliver advanced industrial IoT capabilities that bring the physical and digital worlds closer together.
This update post includes many of the newest and most exciting capabilities and enhancements from recent MindSphere releases:
Virtual Private Network (VPN) tunneling offering now available for MindSphere
Usage metrics enhancements for Usage Transparency
Improved plugins for MindConnect Edge Analytics
Usage-based backing services for Cloud Foundry
Updates to Integrated Data Lake
---
VPN tunneling offering now available for MindSphere
MindSphere now offers a VPN tunneling option that can be purchased from the MindSphere Store. This new capability enables users to connect on-site devices with an account on MindSphere using virtual private network (VPN) technologies. VPN technology plays a key role in an IoT connectivity solution. It provides additional security and makes sure that data ingest is encrypted from the field to MindSphere using IPSec protocols for connecting devices.
IPSec Tunnel Subscription offering
The new MindSphere VPN tunneling offering is called the IPSec Tunnel Subscription. Take advantage of an on-launchpad application to set up and manage routers that are onboarded and data that is transferred. In this launchpad application, users can install, configure, start and stop their connections. To reduce setup friction, you get an automatic connection from an on-site router or client software to MindSphere time-series store or the MindSphere Integrated Data Lake.
Usage metrics enhancements for Usage Transparency
Alongside some visual changes made to improve the user experience, updates to the Usage Transparency application have added additional detailed metrics on the Customer Dashboard in the application. With all new data ingest related metrics, customers get full transparency into their data ingest usage, especially on the asset level where it can help with the troubleshooting of misconfigured assets and the collection of data points. The major updates are:
Higher frequency update cycles for closer to real-time ingest rate per asset
Sort data by asset name for the "Time series data ingest rate per asset"
More visible metrics and history search granularity on the Customer Dashboard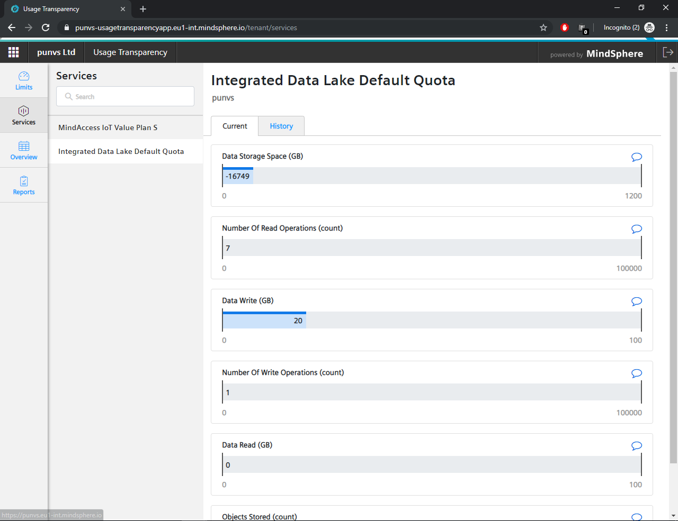 The MindSphere Usage Transparency offering provides a user interface for you to get detailed insights into specific consumption data and their corresponding limits on MindSphere subscription plans.
Improved plugins for MindConnect Edge Analytics
With this most recent update, MindSphere has improved the offering of plugins and Analysis Packages that enhance the analysis that can be performed on incoming data. The highlights of these enhancements and additions are:
Complex Data- A new Fleet Manager plugin that allows you to visualize complex data generated and uploaded by MindConnect Edge Analytics or X-Tools. The plugin brings value by enabling you to visualize spectra in its first version.
Event-Based Data Upload– A new Analysis Package that improves raw data recording uploads. Now you can upload raw data with a maximum length of 10 seconds and a sampling rate of 21kHz.
Vibration Spectra Order– A new Analysis Package that makes it possible to analyze exciter frequencies in a dynamic speed range. Takes vibration data together with a speed data to calculate the order related Fast Fourier Transformation (FFT).
Running MindConnect Edge Analytics allows you to continuously monitor the condition of your machines to detect anomalies and prevent unplanned downtime. This type of monitoring is often hard to accomplish as comprehensive monitoring of all assets creates massive amounts of data that is difficult to manage and expensive to process. Using MindConnect Edge Analytics solves these problems.
Usage-based backing services for Cloud Foundry
Siemens now offers managed backing services as pay-per-use for MindSphere. Customers are charged depending on the size and number of hours of the backing service selected.
In turn, organizations can optimize their development efforts based on backing service needs. Delete backing services when needed, such as over the weekend or after work to save money.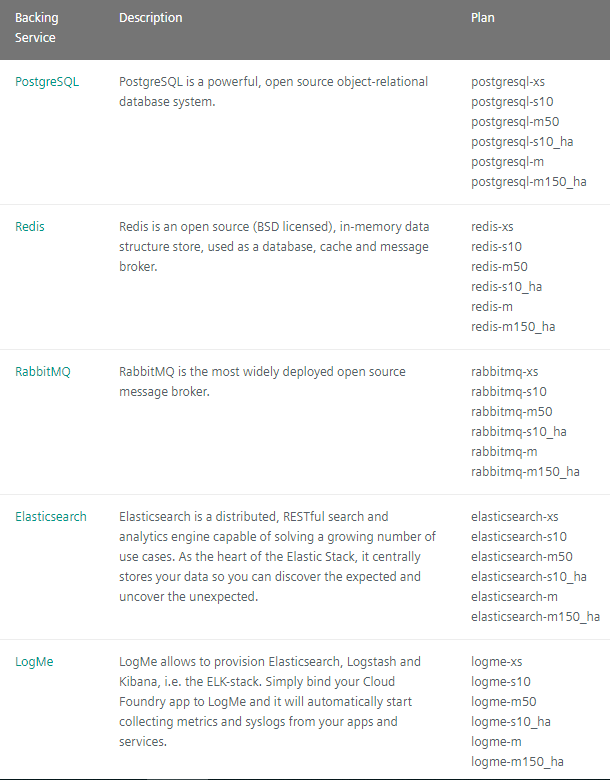 Lastly, the Usage Transparency application will display the usages of backing services subscriptions to keep track of usage and billing.
Updates to Integrated Data Lake Manager user interface
Updates to the Integrated Data Lake Manager improves the experience and resource consumption of this application. The updates include:
Availability of user Interface to create, modify, list, and delete event subscriptions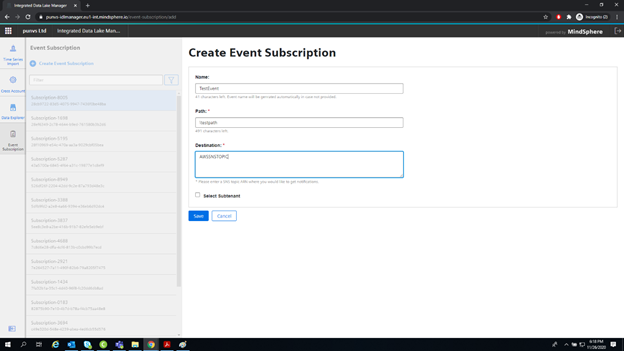 Ability to define rules on how to handle data with certain criteria
Capability to push data to another type of storage to optimize operating costs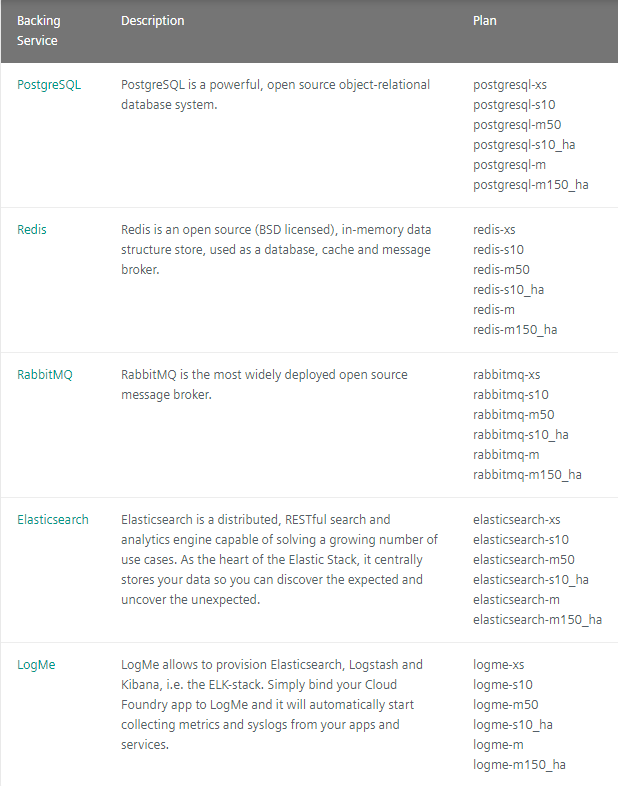 Integrated Data Lake is a repository to store structured and unstructured data in its native format until needed. Store data as is, analyze using dashboards and visualizations, or use it for big data processing, real-time analytics, and machine learning. Integrated Data Lake Manager offers a user interface to interact with this data.
---
For complete details and availability on the new features of MindSphere and its supporting MindSphere releases, please refer to the MindSphere Releases Notes, MindSphere Region Table and new features presentations offered for all.
Want to try MindSphere for free? Start today with MindSphere Start for Free.
And, as always, hop on over to the public community and website for all things MindSphere.
Take a look at our last blog post to learn more about MindSphere on GitHub!
This article first appeared on the Siemens Digital Industries Software blog at https://blogs.sw.siemens.com/mindsphere/whats-new-in-mindsphere-november-2020/