Siemens MindSphere @ Sigfox Connect IoT Conference in Berlin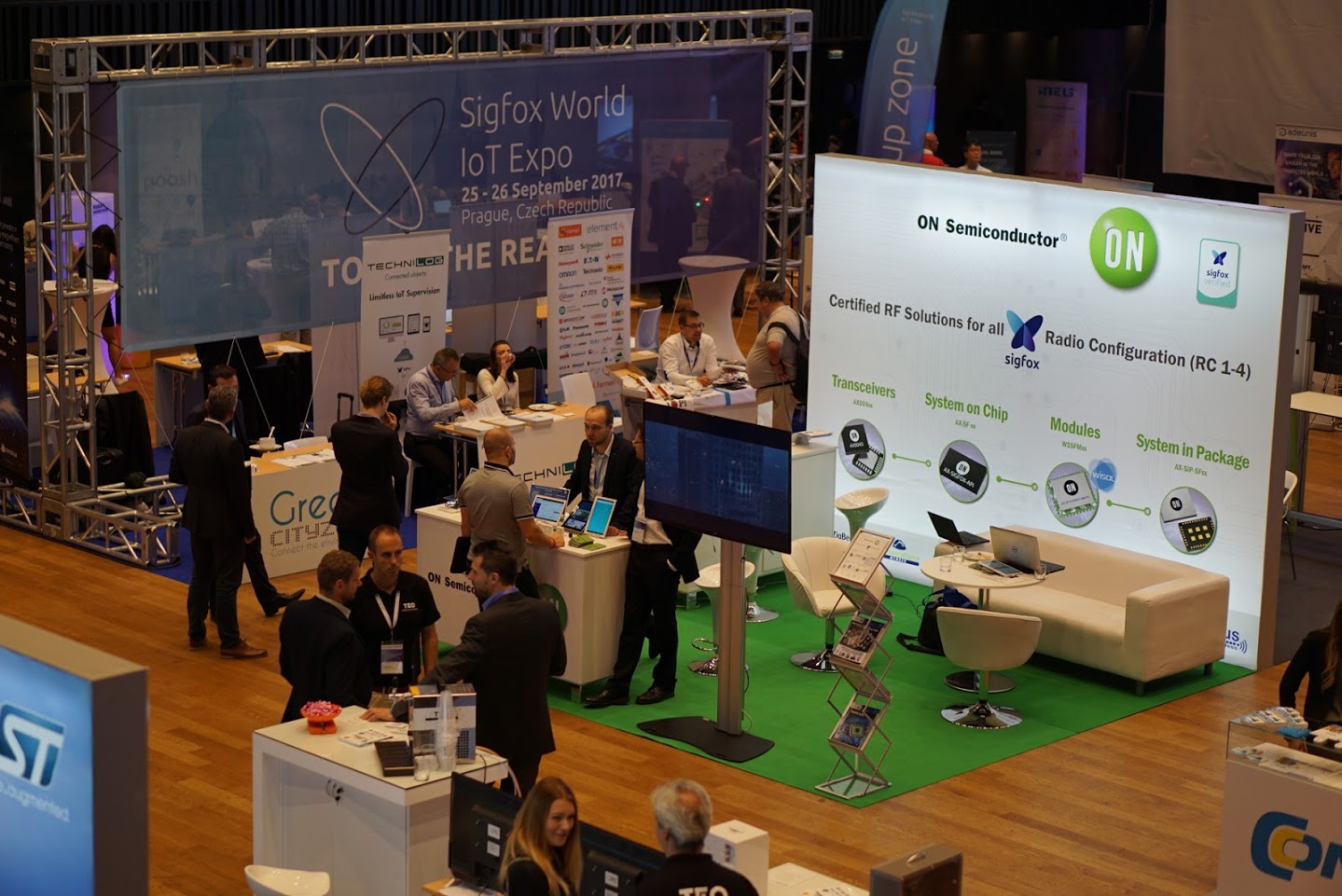 SiemensMindSphere will be attending to Sigfox Connect IoT Conference 2018 from 24th – 25th of October in Berlin
A great MindSphere ecosystem partner event involving many real use cases and IoT essential aspects as connectivity, applications and security
After a great success in 2017 in Prague, with more than 1200 attendees and 120 booths, Sigfox World IoT Expo is back in 2018 and becomes Sigfox Connect! This groundbreaking IoT experience will be taking place from 24th – 25th of October in Belin and will offer lots of opportunities for networking, creating new business partnerships and discovering new industry trends. Sigfox Connect offers an audience composed of decision makers from different industries and technology companies. Siemens is sponsoring, attending and strongly contributing to this important IoT event.
Industrial IoT solutions based on MindSphere
Sigfox is a world's leading IoT services provider and a Siemens MindSphere Ecosystem partner. With its global Low Power Wide Area network solutions, Sigfox can drastically brings down cost and energy consumption required for securely connecting IoT sensors to the MindSphere open IoT operating system. At Sigfox Connect 2018, we will be showcasing joint-use cases with Sigfox solutions based on MindSphere open IoT operating system approaching many industry challenges, so as:
Supply Chain Management Transparency for Logistics Solution,  a real-time location system that continuously monitors along the supply to allow transparency along the transportation chain to avoid mishandling of goods, optimization of logistic processes and flow so as compliance with regulations
Sensor Solution for Fleet Management Keg and equipment / Pallet Tracking,a solution approaching smart metering and tracking of equipment exploring new business models possibilities for logistic and transportation industry and many others use cases.
Visit us at our MindSphere booth, we will be pleased to welcome you and to give you more information about these new joint-use cases and the new features, advantages and opportunities on using our MindSphere open IoT operating system.
Security challenges for the IoT market
Furthermore, our MindSphere Security Product Manager Dr. Michele Barletta will be joining other industry experts on the Podium discussion "Securing the physical & the cyberworld", 25th October 15:00pm. He will be explaining about the new security challenges for the IoT market and Cloud solutions, so as how security in MindSphere is a high priority topic for digital industry.
For ticket information, details about the event, please contact: Lars Jahn, MindSphere Partner Management, lars.jahn@siemens.com
This article first appeared on the Siemens Digital Industries Software blog at https://blogs.sw.siemens.com/mindsphere/siemens-mindsphere-sigfox-connect-iot-conference-in-berlin/