MindSphere Product Update Blog October 2022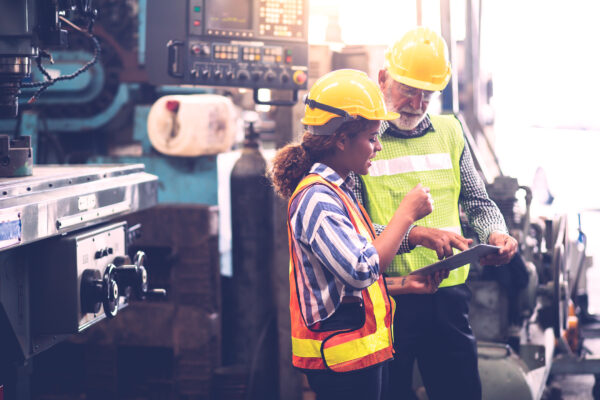 We empower industries to generate new insights
New in industrial IoT: Private Cloud updates, Asset Management subscriptions​, Edge Analytics and bulk ingestion of timeseries data
MindSphere releases deliver advanced industrial IoT capabilities and solutions that bring the physical and digital worlds closer together.
Over the past few months, MindSphere has unveiled enhancements such MindConnect with browsing capabilities and optimized bulk data transfers. We're also excited to share our newly updated product documentation site.
This update blog includes many of the newest and most exciting capabilities from the most recent MindSphere releases:
Industry solution updates
OEE Hub now available for Private Cloud
Device connectivity and data integration
MindConnect with device browsing capabilities
Combining MindConnect and Integrated Data Lake capabilities 
Accessing and sharing IoT and non-IoT data
Optimized bulk IoT data ingest
Analytic applications, dashboarding capabilities and application development capabilities
AI for Everyone now available for Private Cloud
---
Industry solution updates
OEE Hub now available for Private Cloud
The OEE Hub feature have been incorporated in MindSphere for Private Cloud (Local Private Cloud) and will be available to all existing MindSphere private cloud customers via regular updates. The OEE Hub allows users to calculate Overall Equipment Effectiveness (OEE) and additional KPIs for lines and machines, in order to better understand the efficiency of underlying production processes and to be able to continuously improve. Additionally, it also helps the user to track the success of measures taken.

OEE Hub offers you the following core capabilities:
Calculate OEE, Mean Time to Repair (MTTR), Mean Time Between Failure (MTBF) and further relevant KPIs for machines and lines  
Filter capabilities for timeframe, products, and orders  
Support of single- and/or multiproduct production systems  
Reason tree modelling and ability to change recorded downtime reasons afterwards  
Customization of OEE formulas for OEE calculation  
Set up production times, breaks, maintenances etc. in calendars 
OEE Hub subscription supports a certain number of users and assets. Hub application can be further upgraded to support additional users and assets.
More info on OEE Hub can be found here:
MindSphere and Industrial IoT – What's new July 2022 – MindSphere (siemens.com)
---
Device connectivity and data integration
MindConnect with Device Browsing Capabilities
We're excited to announce that all MindConnect devices now have device browsing capabilities. To ensure a fast and error free configuration of data points direct out of the data servers on the industrial devices, ​we have enabled the MindConnect configuration within Asset Manager to ask the MindConnect device to read out the data structure of the industrial device. This new capability reduces the manual data modeling effort, i.e. there is more time to digest the ingested IoT data and to gain new insights.
Already existing MindConnect adapters S7 Plus, MTConnect and IEC 61850 are now enabled with browsing capabilities (including in MindConnect Software Agent UI Plugin). Datapoint browsing "asks" the MindConnect device to read data and select meaningful variables. This means the server can be connected and asked for existing data structure. From these connections, we can generate MindSphere data points and mappings, making the asset onboarding and datapoint configuration much easier, faster, scalable and flexible. High amounts of data can be read (and shown in a tree view) and created​, and the browsing results can be used for further enhancements, e.g. AI investigation on that data.
Supported protocols:
S7plus *​
MT connect * ​
IEC61850 *
*Separate offering Advanced Driver Package​
Combining MindConnect with Integrated Data Lake Capabilities
With this update, we are providing a new feature which allows users to, directly from their MindConnect devices (which might be hardware or software), upload files to the MindSphere Integrated Data Lake.
This opens the door for a wide range of new possibilities for users, let's look at some examples:
You can collect pictures of products on the factory line and upload them without any coding via a secure connection. These pictures can then be analyzed with AI based algorithms in MindSphere – e.g., you could do image analysis for product quality inspection, or for trouble shooting of a machine.

This means that before you change something based on your shopfloor knowledge, which may or may not solve the problem, you can use digital twin apps to validate your assumptions and make sure that the solution will really solve the problem and optimizing manufacturing productivity. This quick and simple use case for both connected products and connected shopfloors is an offering unique to MindSphere.
Another fancy use case will be logfile analysis: Logfiles are typically small files created at the device level. A whole factory has a huge amount of log files. This feature helps users to upload all of them to MindSphere, where they can be analyzed with the help of AI to detect anomalies or for troubleshooting. This will help users to quickly take advocate of log files that deliver important information needed to quickly troubleshoot and reduce downtime.
This feature is available for MindConnect Software Agent and MindConnect IoT2050.
---
Accessing and sharing IoT and non-IoT data
Optimized bulk data ingestion of time series data
The next update this month is around the bulk ingestion of time series data. A common use case for businesses is that huge chunks of historical data in external databases may have to be ingested in MindSphere. The conventional ingest mechanisms have not been sufficient to carry out this activity earlier because of excessive costs and infeasible timeline, especially for customers migrating historical time series data from other databases to MindSphere Time Series Storage.
We found a solution by upgrading our existing Bulk Data Transfer Mechanism with batch processing. Now users can reduce the cost and time of bulk time series data transfers to MindSphere. A task that previously would have taken three months for one of our customers, who came up with this requirement, and could cost up to $300k now takes just about ten days and less than $50. This feature coincidentally is also very generic in nature and can be effectively used by any existing or probable customer having similar problems. The enhanced Time Series Bulk Ingest feature is thus instrumental for migrating "outsider data" to MindSphere, given the substantial amounts of such historical data that users are dealing with in today's era of ever-growing connected IIoT assets.
---
Analytic applications, dashboarding capabilities and application development capabilities
Edge Analytics
Next up is Edge Analytics, which is an edge application that collects and preprocesses high and low frequency data, correlates the data and performs out of the box analysis as well. Additionally, custom KPI calculations can be designed using a large library of analyzing functions.​
Edge Analytics Engineer provides:​
Access to Edge Analytics Engineering Application​
Usage of a freemium mode to configure an Edge Device to stream up to 5 data points for a repeatable 7 days period​
Edge Analytics Engine provides:​
Improved asset availability through predictive maintenance​
Use of preconfigured KPIs as well as intuitive creation of customized workflows for KPI calculation ​
Data preprocessing at the edge level: analysis, aggregation, filtering – and upload of the preprocessed data to MindSphere for display and further analysis​
The Engine can run on MindConnect Nano, MindConnect Software Agent or any Industrial Edge enabled device.
AI for Everyone now available on Private Cloud
We're pleased to inform you that AI for Everyone has been incorporated in MindSphere for Private Cloud (Local Private Cloud) and will be available to all existing MindSphere private cloud customers via regular updates. With this update, we also ensure that private cloud follows the update cycle of public cloud very closely and ensure that users get unified MindSphere experience irrespective of platform they choose.

With artificial intelligence (AI) for Everyone functionality, you can easily leverage time series data from IoT-connected assets and create forecast models. Implementing AI and machine learning then allows you to take advantage of a breadth of predictive capabilities and further IoT use cases, increasing the value and benefit of your connected devices. Some key features of AI for Everyone include:
Accessible AI solutions for any skill and experience level
Simple out-of-the-box implementation
Easy access to data from IoT-connected assets
Smart forecasting capabilities
AI for everyone is part of Operations Insight and supports certain number of anomaly detections and forecasts as part of your capability package. This can be enhanced further by using specific add-ons.
For more information on AI for Everyone, check out these blog posts:
---
For complete details and availability on the new features of MindSphere and its supporting MindSphere releases, please refer to the MindSphere Releases Notes, MindSphere Region Table and new features presentations offered for all.
Want to try MindSphere for free? Start today with MindSphere Start for free.
And, as always, hop on over to the public community and website for all things MindSphere.
Read our latest blog post about AI for Everyone in MindSphere Start for free.
This article first appeared on the Siemens Digital Industries Software blog at https://blogs.sw.siemens.com/mindsphere/mindsphere-product-update-blog-october-2022/