Capture the tribal knowledge with IoT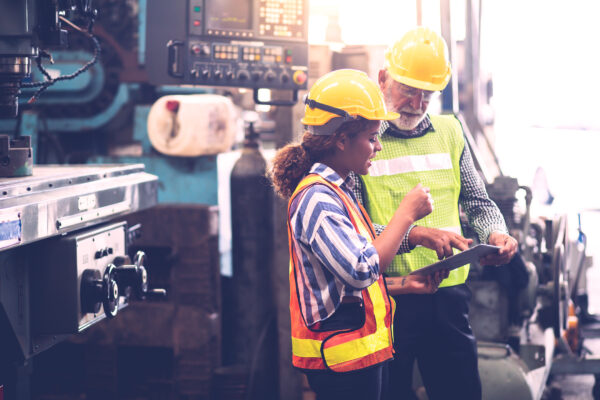 One of the major challenges for a lot of US manufacturing companies is the high number of workers reaching retirement, taking their specialized skills and tribal knowledge with them.
The 2021 Deloitte and The Manufacturing Institute Manufacturing Talent study reveals that US manufacturing is looking at a potential shortage of up to 2.1 million jobs unfilled between 2020 and 2030, impacting everything from productivity to innovation.
With this shortage, manufacturers will find it much harder to deliver open orders on time, expand production levels, respond to customer needs quickly, leverage new market opportunities, and develop new innovations and new products. All this results in lost revenue and missed opportunities that could provide a competitive edge.
Industry 4.0
Industry 4.0 is transforming the world of work through the Internet of Things (IoT), analytics, advanced robotics, automation and artificial intelligence (AI). So, is there anything that digitalization can do to solve that challenge of the aging workforce and skills gap?
This is one of the topics discussed in the second episode of "Future-proof with the IoT", our new podcast mini-series.
Colm Gavin, Siemens Portfolio Development Manager, explains in this episode that "in my experience, many large manufacturing companies in the US with facilities in rural areas really struggle to get the skilled workforce required. And so are turning more and more to automation where possible."
In fact, 64% of the executives interviewed for the Deloitte and The Manufacturing Institute research of 2018 found that automation helped them to supplement the low-skilled jobs they cannot fill. Using technology like IoT and AI allows you to capture and automate the experts' tribal "know-how." Connecting and constantly analyzing the performance of your machines makes maintenance tasks faster and easier and reduces the dependence on having high skilled personnel on hand all the time.
Tune in to our IoT podcast
Do you want to learn more about how to leverage IoT to overcome manufacturing disruptions and bounce back stronger? Then listen to the second episode of the "Future-proof with the IoT" mini-series here: https://sie.ag/2QXAXlR
And don´t forget to try MindSphere Start for free to see how easy it is to get started with the IoT!
---
Learn more about IoT
This article first appeared on the Siemens Digital Industries Software blog at https://blogs.sw.siemens.com/mindsphere/capture-the-tribal-knowledge-with-iot/