Big Data Unlocks Food and Beverage Inventory Success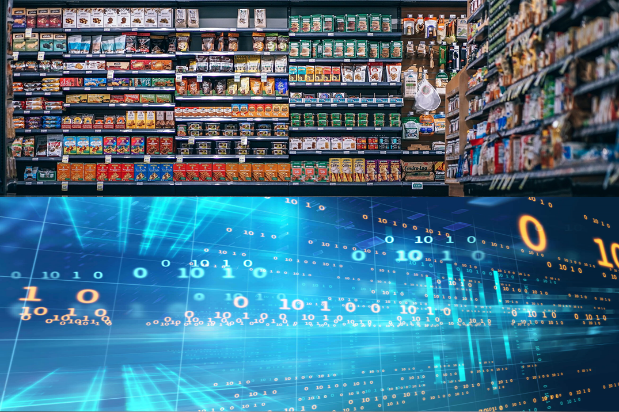 As inventory challenges rise, food and beverage companies have a growing hunger to manage it. Fortunately, using big data for pivotal aspects of the process can support success. Big data analytics can be the key to not only lower carrying, expediting and shipping costs, but also higher revenues. The market rewards those who achieve inventory success with higher profits.
Inventory is not just a cost; it can be the foundation for success in both lower costs and higher revenues. But only if it's in the right place at the right time in the right quantity; and that is not easy for fast-moving food and beverage companies. It does not need to be a guessing game; big data is the key.
Optimizing inventory today
Customer expectations are high, so optimizing inventory to prevent stock-outs must be a priority. Yet inventory management is more difficult than ever. The volatility, uncertainty and risk in global food and beverage markets and supply chains is unprecedented. Planning inventory levels for any single location is challenging. And planning for an entire region or across multiple partners is often daunting.
The key to success is big data. Big data is data that is high volume, velocity and variety that companies can analyze to gain deeper insights. By adding big data into the equation, the accuracy level of sophisticated inventory optimization algorithms improves.
Big data can also prevent stock-outs. Data that comes from monitoring at retail outlets – and at every step along the way – creates the level of real-time visibility needed to enable action. If a shelf is low, companies can see whether a shipment will arrive soon and decide whether to expedite.
Big data analytics enables vast improvements that traditional methods could never achieve. That's because the inventory problem fundamentally spans an entire supply chain, and big data analytics is the first approach designed to handle the volume, velocity and variety of data needed to analyze an entire supply chain. Inventory success occurs when it actually improves profitability. With big data, both costs and revenues can improve.
Lower costs
The sources of cost have not changed, but the ability to tackle them with data-driven inventory management has.
Streamlined inventories come when big data delivers greater visibility into demand signals both in advance and in real-time as stock movements occur on retail shelves.
Lower operating costs for expediting and shipping come from more precise views into the location and condition of goods everywhere in the network. Big data analytics can also help analyze routes, carriers and third-party logistics) results to lower costs at high performance.
Automating the more repetitive portions of the inventory planning process with big-data based machine learning lowers human cost and effort. It frees human planners to make decisions about the exceptions that determine inventory results.
Higher revenues
While cost has long been a focus for inventory management, revenue is the reason we manage inventory. Fresh inventory on hand is what we can sell, and big data dramatically boosts the ability to improve revenue.
As inventory lands just when it is needed in each location, customers and the consumers can get what they want when they want it. Companies using big data for planning can better prevent stock-outs and product expiration on the shelf. With store-level data visibility, everyone in the network has better chances for up-sell and cross-sell. Customer and consumer satisfaction may lead to more repeat business as well.
To learn more ways big data can improve food and beverage operations, read "Top 10 Ways Big Data Analytics Can Deliver Supply Chain Transparency" from IndustryWeek®".
This article first appeared on the Siemens Digital Industries Software blog at https://blogs.sw.siemens.com/mindsphere/big-data-unlocks-food-and-beverage-inventory-success/