A new business model for the marine industry: Adding ship service & maintenance to your shipyard's offerings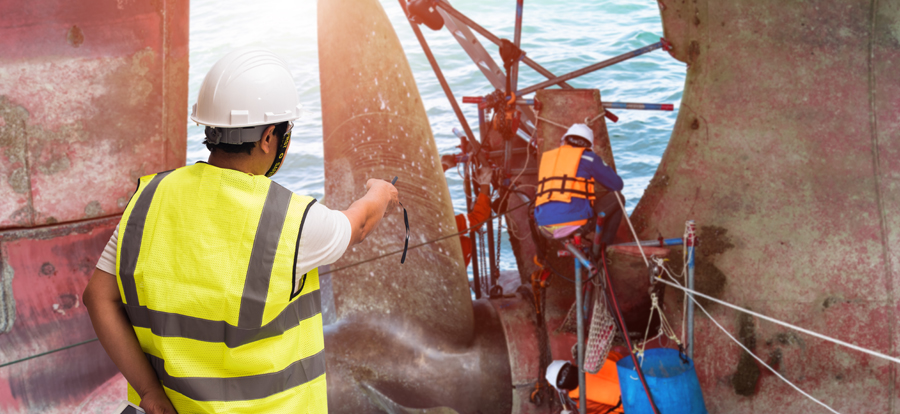 A ship in dock – rather than out at sea – is expensive for shipyards and ship owners. Yet every ship inevitably requires service and maintenance that put it out of commission temporarily, meaning potential lost revenue for the yard.
A slowdown in the global economy in recent years has ship owners and operators looking for ways to decrease operational costs and improve vessel availability. Diversifying revenue streams by offering ship service and maintenance is a potential solution to this challenge. However, many shipyards and operators don't have processes and procedures established for this offering. Keep reading to learn how to add this key service to your marine enterprise.
The challenges of adding ship service and maintenance to your offerings
Ship service and maintenance have traditionally been handled by specialized yards. However, it's becoming more common for shipyards to expand in this area to diversify income streams. While this might seem like a straightforward transition, it's not. Shipyards expanding to offer service and maintenance are effectively going from a product-only business model to a product-and-service business model. The vast amount of third-party equipment and systems onboard make overseeing the process a lot of work. Plus, maintenance schedules of all these onboard systems need to be coordinated to ensure operational availability.
The technology and data making this shift possible
Luckily, significant advancements in information and communications technology have made a business model shift like this easier and more streamlined. This includes things such as:
Sensors
Ship-shore connectivity
Big data analytics
Internet of Things (IoT)
Low-code applications
Cloud computing
Having these technologies available makes it possible to shift from scheduled maintenance to just-in-time and predictive maintenance. Ship conditions can be monitored in real time to predict when service is needed and forecast failure. Furthermore, new technology can help shipyards coordinate maintenance to occur during loading and offloading procedures, minimizing added downtime.
This new approach relies on a consolidation of data from computer-aided design (CAD) sources, as well as performance, maintenance and conversion information. A single source of truth is needed to create a digital twin of a vessel, and the digital twin is vital to enabling closed-loop asset management.
Adding – and optimizing – ship service and maintenance
It can be a prudent business decision for shipyards to add ship service and maintenance to their offerings. However, they need the right data and technologies in place to do so seamlessly and effectively. Download our free executive brief to learn more about preparing your shipyard to take on this new challenge.
This article first appeared on the Siemens Digital Industries Software blog at https://blogs.sw.siemens.com/marine/2021/12/14/a-new-business-model-for-the-marine-industry-adding-ship-service-maintenance-to-your-shipyards-offerings/