Thought Leadership
Article Roundup: EDA with AI inside with Joe Sawicki, Neural Network Notions and Tools, The Subtle Shift to "Why not Cloud", Wally Rhines' Chapter 8: Value through Differentiation in Semiconductors & Challenges to Building Level 5 Automotive Chips.
EDA with 'AI inside' – Mentor's Joe Sawicki offers an insider's view
TechDesignForums
One important trend in EDA tools – and across those that leverage broader system design objectives such as the digital twin – is the incorporation of more artificial intelligence (AI) and machine learning (ML) within the software itself, so that customers can deliver their own AI-based projects. This article highlights Mentor's Joe Sawicki and his insider's view on advancements in AI and discusses some of the strategies that inform how his company is incorporating AI and ML in its products.
Wally Rhines: Chapter 8 – Value Through Differentiation in Semiconductor Businesses
SemiWiki
Semiconductor companies have a difficult time differentiating on price, quality of support, sales distribution and many approaches that work in other industries.  In general, even manufacturing process differentiation is difficult to sustain for more than one technology generation.  Design offers more opportunities to differentiate, especially with "system on a chip", or SoCs, that are sourced by only one supplier. This article explores Wally Rhines' insights on – value through differentiation in the Semiconductor Business.
Challenges to Building Level 5 Automotive Chips
SemiEngineering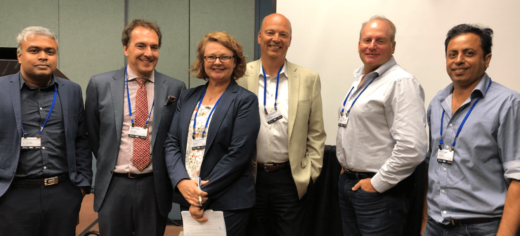 It is an exciting time in the automotive space, and this is especially true when it comes to all of the activity around autonomous driving and the path to achieving full Level 5 autonomy. At the heart of achieving Level 5 autonomous are the electronic components that serve as the conductors to direct the orchestra of hardware and software. This article covers 'Experts at the Table' where they discuss the challenges to build a single chip to handle future autonomous functions of a vehicle span many areas across the design process.
The Subtle Shift to "Why not Cloud?"
Cadalyst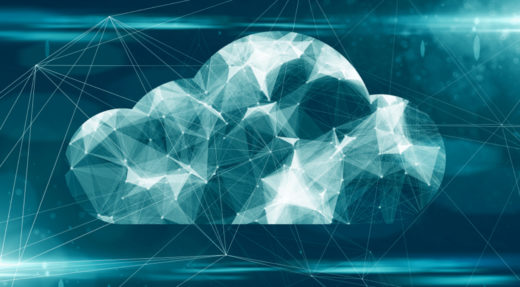 The sentiment around cloud computing in business is more favorable now that companies have gained more experience and learned how to manage cloud providers. The benefits are compelling, ranging from one-time implementation benefits to enabling highly strategic digitalization initiatives. The appetite for cloud solutions is increasing and at the same time, options are expanding to include more traditional solutions, along with their deep functionality, in a cloud offering. Read more about the five dimensional benefits for strategic, business, operational, engineering software and implementation purposes.
Neural Network Notions and Tools
Electronic Engineering Journal
The ultimate job of a neural net is to make inferences about something. But there are several steps required to get to that point, and you may not have to do each of them from scratch. At this summer's DAC conference, Mentor had a couple of artificial intelligence (AI)-related announcements. One of them concerned their own use of AI for physical chip verification, which we have already covered. The other dealt with tools and blocks for use by engineers designing AI architectures which is discussed in this article.
This article first appeared on the Siemens Digital Industries Software blog at https://blogs.sw.siemens.com/expertinsights/2019/09/13/article-roundup-eda-with-ai-inside-with-joe-sawicki-neural-network-notions-and-tools-the-subtle-shift-to-why-not-cloud-wally-rhines-chapter-8-value-through-differentiat/