Article Roundup: Mentor's New AI Capabilities, a High Schooler's Engineering Crash Course, Easing Aerospace Electrical Compliance & the Future of Electronics Manufacturing
Mentor Extends AI Footprint
SemiWiki
Mentor has expanded its artificial intelligence (AI) capabilities with the Catapult HLS AI Toolkit and Ecosystem, and new machine learning (ML) features in Calibre to complement the Solido and Tessent ML solutions. Funding in AI has been extensive, with thousands of startup ventures and about $27 billion worth of funding. Mentor's new tools and capabilities are designed to enable companies working in the highly competitive AI space.
How a High-Schooler Trying to Save Water Got a Crash Course in Engineering
Engineering.com
A Texas high school student struck a moment of inspiration when thinking about his home state's annual droughts. Tucker Sawyer, 18, realized that millions of gallons of water is wasted as a water vapor byproduct of internal combustion engines. With this in mind, Sawyer set out to reclaim that water, and learned a lot about engineering in the process.
AI and ML fuel Catapult and Calibre updates
Tech Design Forum
Mentor's new additions to Catapult HLS and Calibre employ recent advances in AI and ML. The Catapult HLS AI Toolkit and Ecosystem is ideal for edge ML applications where custom and semi-custom implementations are becoming necessary. Calibre's AI/ML upgrades come from two new tools: Calibre Machine Learning OPC (mlOPC) and Calibre LFD with Machine Learning. These tools use ML to improve optical proximity correction and lithography simulation.
Siemens' Load Analyzer App Reduces Aerospace Electrical Compliance & Certification Risk
EE Times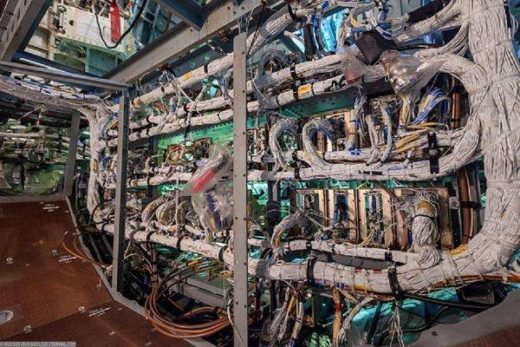 Commercial and military aircraft rely on more electrical and electronic systems than ever before, making it far more difficult to achieve regulatory compliance for these systems. To help companies achieve compliance more quickly, Siemens has launched Capital Load Analyzer. This new solution is the first electrical systems technology in the industry that employs automation and digital data continuity to facilitate electrical compliance.
Fraunhofer Future Packaging Line at SMT Connect 2019: A Manufacturing Solution is Realized
EMS Now
At SMT Connect 2019, Fraunhofer IMZ organized a "Future Packaging" live production line demonstration, showing the latest machine and process technologies from around the industry. This production line illustrated the importance of integrating many advanced machines from different vendors. To achieve this integration, the demonstration used the Open Manufacturing Language (OML) to automate machine-to-machine communication.
This article first appeared on the Siemens Digital Industries Software blog at https://blogs.sw.siemens.com/expertinsights/2019/06/21/article-roundup-mentors-new-ai-capabilities-a-high-schoolers-engineering-crash-course-easing-aerospace-electrical-compliance-the-future-of-electronics-manufacturing/