Thought Leadership
Article Roundup: IIoT & Predictive Maintenance, Emulation Advantages for SoC & SoS, 20 Questions with Wally Rhines, Integrated Silicon Photonics & A Foundry Model for EDA
IIoT And Predictive Maintenance
SemiEngineering
IIoT-enabled factory equipment will allow fab and factory operators to perform predictive maintenance on machines in response to specific signs of malfunction. This process relies on real-time detection of anomalies in the operational data coming from various machines on the factory or fab floor. To achieve this, and thus the benefits of predictive maintenance, companies are turning to artificial intelligence and machine learning in the cloud.
How emulation's SoC and SoS advantages begin with transaction-based co-modeling
Tech Design Forum
Emulation provides high performance hardware and software co-verification and debug for system-on-chip (SoC) and system-of-systems (SoS) designs. The advantages provided by emulation are based on an advanced capability called transaction-based co-modeling. This capability supports dynamic design configuration and waveform, debug, and input-output data streaming from the virtual devices to and from the testbench during emulation. Finally, co-modeling channels are not tuned for specific data, making them flexible and adaptable for each vertical market requirement.
20 Questions with Wally Rhines
SemiWiki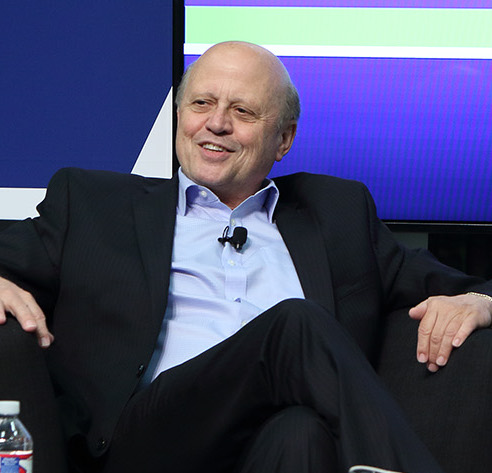 In a new blog series, Daniel Nenni, SemiWiki CEO and Founder, seeks to chronicle the storied career of Dr. Wally Rhines, President and CEO of Mentor, a Siemens Business. In this first installment, Dr. Rhines describes the series of decisions that lead him to the semiconductor industry, beginning with a math course at the University of Michigan that sparked his love for computers. Dr. Rhines continues by recounting his time in graduate school at Stanford and how that lead to his first job at Texas Instruments.
Get Ready For Integrated Silicon Photonics
SemiEngineering
Long-distance communications, especially the arrival of 5G, and data centers are driving huge demand for photonics components. To keep up, the industry must solve the current bottlenecks in the design and fabrication of silicon photonics. This increased demand has also prompted significant advances in silicon photonics technology, but major challenges remain in the integration of photonics with traditional CMOS in regards to design, fabrication, and functionality.
Should EDA Follow a Foundry Model?
SemiWiki
Semiconductor foundries have established a system in which process improvements discovered during the production of a customer's design can be isolated from the customer's IP and shared to the benefit of all. A recent discussion on SemiWiki explores the possibility of EDA companies implementing this model via the cloud. The critical question to follow is which company can be trusted enough to implement EDA in the cloud.
This article first appeared on the Siemens Digital Industries Software blog at https://blogs.sw.siemens.com/expertinsights/2018/06/14/article-roundup-iiot-predictive-maintenance-emulation-advantages-for-soc-sos-20-questions-with-wally-rhines-integrated-silicon-photonics-a-foundry-model-for-eda/