Thought Leadership
Article Roundup: A Billion Sensors, HLS, Automotive IP Design, Physical Verification Productivity & Decision Feedback Equalization
March of A Billion Sensors Unveiled at CES
EETimes
Virtual reality and blockchain were both featured at the annual Consumer Electronics Show, but the internet of things (IoT) dominated with many devices touting 4G connectivity. A notable commonality among new IoT devices is the rise of sensors and sensing technology, which are expanding into more devices, and new senses like taste and smell.
HLS Rising
SemiWiki

RTL design has long been the standard for chip development, but an increased focus on high definition video, camera, and display applications is spurring the adoption of high-level synthesis flows. This article highlights why major companies like Google, NVIDIA, and Qualcomm have adopted HLS and the benefits it provides over traditional RTL design.
Enabling Automotive Design
SemiEngineering
Designing IP for automotive applications is a unique challenge. In addition to ensuring their automotive ICs are reliable and long-lasting, developers must also demonstrate that their processes and tools meet the highest levels of confidence. With design complexity increasing even on established nodes, automotive IC design will only become more difficult, making robust processes and tools a must.
Three ways to lift productivity during physical verification
TechDesign Forum
Physical verification is a time-consuming but crucial step to the IC design process. In fact, most design cycle planning is based on overnight full-chip DRC runs that identify errors to be fixed the next day. This article presents three recommendations for keeping DRC runs within expected timeframes.
What Can Decision Feedback Equalization (DFE) Do for You?
Printed Circuit Design & Fab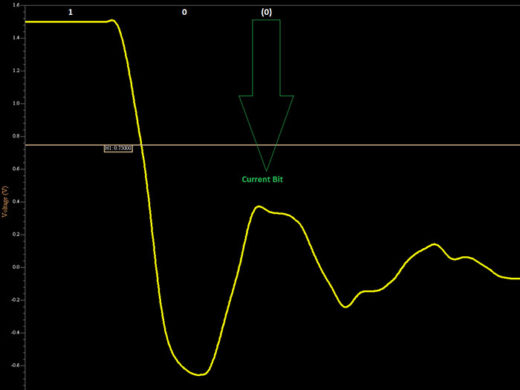 Decision feedback equalization (DFE) is gaining popularity in high-speed circuits because of its ability to mitigate the effects of previous bits on those that follow. This ensures that signals are interpreted correctly, and that designs function as intended. Learn more about how DFE works and its advantages and disadvantages in this article.
This article first appeared on the Siemens Digital Industries Software blog at https://blogs.sw.siemens.com/expertinsights/2018/01/26/article-roundup-a-billion-sensors-hls-automotive-ip-design-physical-verification-productivity-decision-feedback-equalization/