Thought Leadership
Article Roundup: TSMC Collaboration, Silicon Security, Power Modeling & Analysis, End of the Auto Industry, Intel's AI Investment
TSMC Teamwork Translates to Technical Triumph
SemiWiki
  Successful high-speed analog circuits creation requires collaboration across design, tools, and fabrication. At this year's TSMC Open Innovation Platform (OIP) Forum,  Silicon Creations showed how they achieved first time silicon success with their analog PLL, SerDes, and oscillator designs.  Read about their collaboration with Mentor and TSMC to achieve this remarkable result.
Making Security a Profit Center for Silicon
Tech Design Forum
Silicon security – We know we need it, but nobody wants to pay for it. Fortunately a new approach to security can be implemented in silicon that addresses both the concerns of silicon providers and the demands of their customers.
Power Modeling and Analysis: Part 1, Part 2, Part 3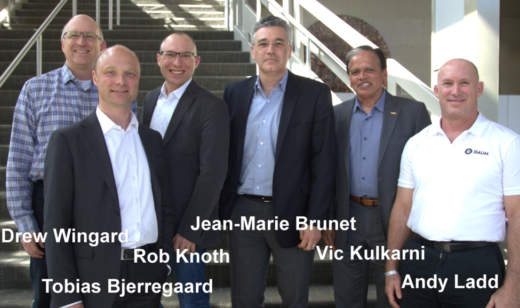 Power modeling and analysis in SoC designs is thoroughly examined in this three-part expert roundtable discussion. Areas covered include current solutions, power control, industry perceptions, and future developments.
Part 1: Are power models created early enough to be useful, and is that the best approach?
Part 2: What does a power model look like and how do you ensure software utilizes power control properly?
Part 3: Juggling accuracy and fidelity while making the problem solvable with finite compute resources and exciting developments for the future.
Last Days of the Car Guys
Design World
Automotive industry luminaire Bob Lutz delivered startling news for car enthusiasts – when autonomous vehicles dominate the roads it will mark the end of the automotive industry as we know it. Read more about Lutz's predictions from his IESF Automotive keynote in this recap.
Chip Giant Has Invested $1bn in AI
Newelectronics
Intel's $1billion investment in artificial intelligence (AI), along with their AI-related acquisitions, demonstrates the chip giant's commitment to unlocking the potential of AI. Intel CEO Brian Krzanich wants to "make the impossible possible" when it comes to AI. Future strategic investments will include technology and R&D as well as partnerships with business, government, academia, and community groups.
This article first appeared on the Siemens Digital Industries Software blog at https://blogs.sw.siemens.com/expertinsights/2017/10/26/article-roundup-tsmc-collaboration-silicon-security-power-modeling-analysis-end-of-the-auto-industry-intels-ai-investment/