Thought Leadership
Article Roundup: DDYA, 10/7nm, Industry 4.0, Automotive IC Design, Hardware Emulation
 
 
Yield is Money – And Other Truths of Diagnosis-Driven Yield Analysis
Tech Design Forum
Diagnosis-driven yield analysis (DDYA) identifies the cause of systematic yield loss to speed the ramp-to-volume on new processes and improve yield on mature ones. Mentor has developed a DDYA approach that uses its Tessent Diagnosis and Tessent YieldInsight products. These can reduce the time needed to detect a route cause by 75-90%, and identify systematic yield limiters that would otherwise never be found.
Frenzy At 10/7nm
Semiconductor Engineering
It's projected that 10/7nm will require new manufacturing equipment, tools, materials, and transistor structures. There's also growing diversity among companies needing the next node for their ICs including artificial intelligence, cloud computing, and automotive. Industry experts, including Mentor's Matt Knowles and Michael White, comment on the design challenges at hand and offer their future outlook.
The Best Approach Towards Industry 4.0 Adoption
I-Connect007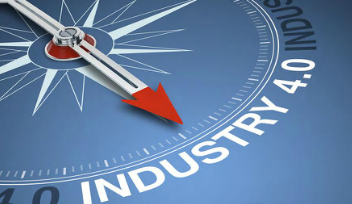 The manufacturers' journey to Industry 4.0 and the best approach towards its adoption are examined in this interview with Mentor's Patrik Eriksson. Also discussed are the Open Manufacturing Language (OML), what tools are available today, and the critical challenges in getting meaningful, actionable data from the factory floor.
Automotive IC Design Requires a Unique EDA Tool Emphasis
SemiWiki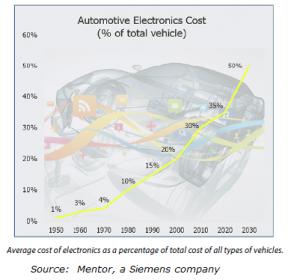 The high demands of automotive IC design puts increasing pressure on the semiconductor industry and IP providers.  In response, EDA companies are developing sophisticated tools to address these requirements. This article highlights just two of Mentor's automotive initiatives – analog IP test capabilities and the Mentor Safe Program.
Why Hardware Emulation's OS is Like a Computer System
EETimes
The operating system of a hardware emulator is a natural evolution of the way software systems are built for emulators. With an OS, services can be provided in an accessible form via a set of application programming interfaces (APIs), creating an approach for higher-level applications to get to underlying services.
This article first appeared on the Siemens Digital Industries Software blog at https://blogs.sw.siemens.com/expertinsights/2017/10/13/article-roundup-ddya-107nm-industry-4-0-automotive-ic-design-hardware-emulation/