Thought Leadership
New in EDA & Beyond: SystemVision, Veloce Strato, IoT Medical Devices, LiDAR, and Digital PCB Manufacturing
A Mentor Announcement Duo
EE Journal
Recent system design and emulation announcements are examined in this article. Highlighted is the next generation emulation machine, Veloce Strato, and its 15 billion gate roadmap. You'll also get an update on SystemVision, which has migrated from the desktop to the cloud and is completely free.
Crossing the Chasm: Uniting SoC and Package Verification
Semiconductor Engineering

Uniting package design environments with SoC physical verification tools ensures wafer-level packaging yield and performance. Making that happen requires collaboration and innovation. This article outlines what's needed for success.
Securing IoT Medical Devices-Are We There Yet?
Electronic Design
For IoT medical devices, developers must consider integrating key security and safety related features that help harden a medical device against malicious activity. By implementing just a few of the precautions outlined in this article, software developers can design state-of-the-art connected medical devices that protect patient data and are safe for all to use.
LiDAR Completes Sensing Triumvirate
Semiconductor Engineering
Fully autonomous vehicles depend on a combination of different sensing technologies, including LiDAR (light imaging, detection, and ranging). Tier 1 and startup companies are investing in the LiDAR space, keeping cost, performance, and reliability at top of mind. Industry experts, including our own Amin Kashi, cover technology drivers, what's working, market confusion, and more in this roundtable.
Don't Talk About Industry 4.0! IoT Proof Positive?
emsnow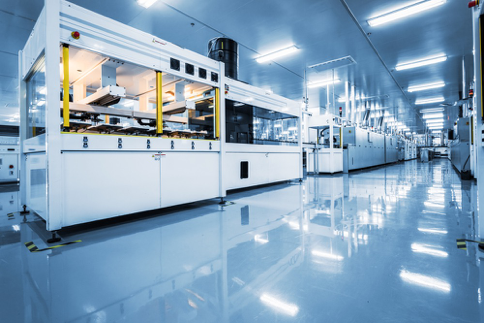 The digital PCB manufacturing revolution is driven in no small part by the Open Manufacturing Language (OML) and Valor IoT Manufacturing. This year, for the first time, we see the introduction of IoT technology on the line.  At the upcoming SMT Nuremberg show, the Fraunhofer "Future Packaging" line will showcase a "world's-first" where machines from many different vendors are connected together on an OML-based IoT platform.
This article first appeared on the Siemens Digital Industries Software blog at https://blogs.sw.siemens.com/expertinsights/2017/04/13/new-in-eda-beyond-systemvision-veloce-strato-iot-medical-devices-lidar-and-digital-pcb-manufacturing/