Industries
Digitalize your oil and gas pipeline business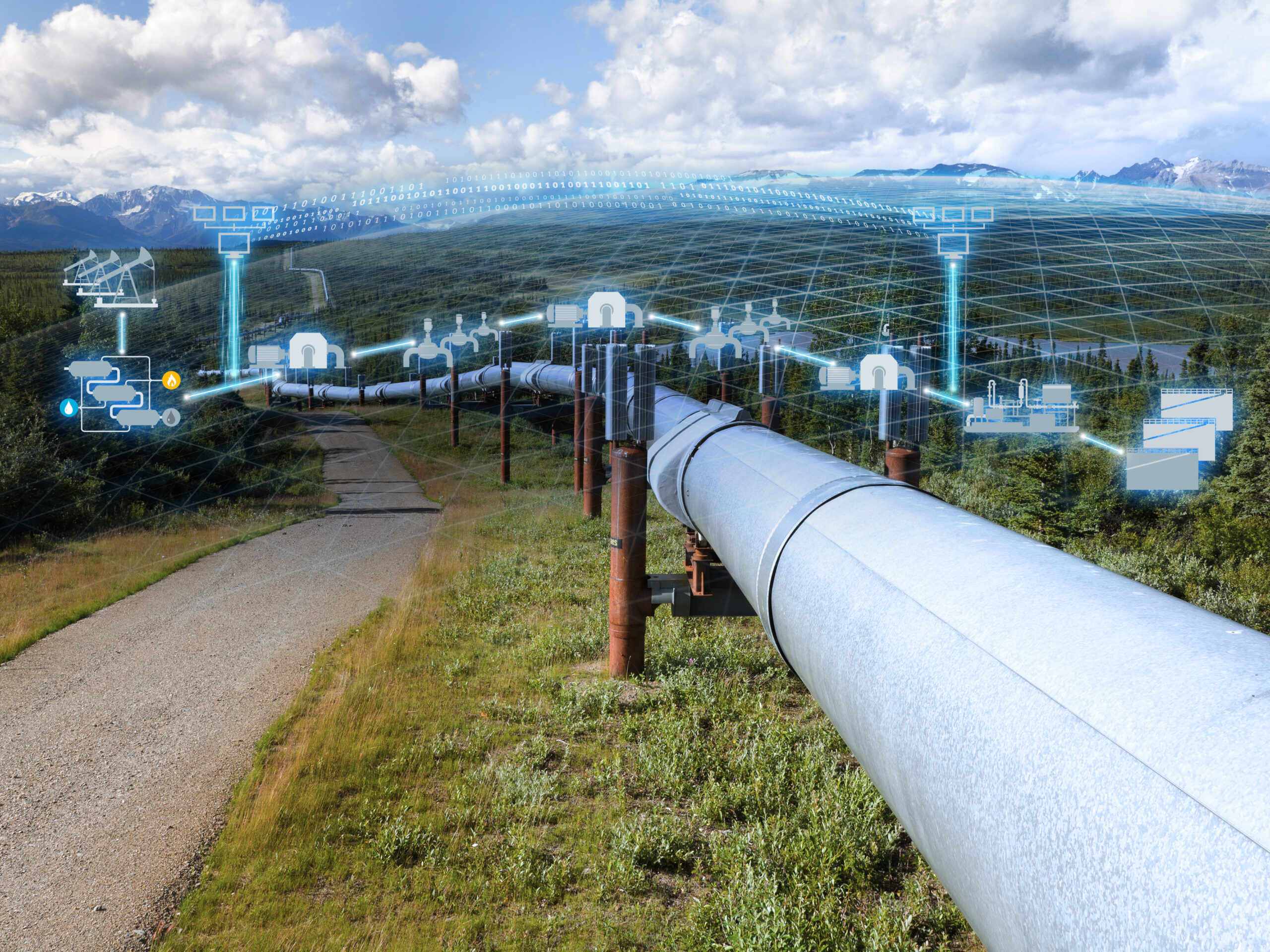 Facing pressure to improve sustainability while navigating an ultra-unpredictable energy market, the oil and gas midstream sector must also compete with other industry sectors for increasingly scarce investor resources.
To better manage this perfect storm of challenges, pipeline companies can integrate their physical and digital assets to create a comprehensive digital twin of their operations. Once established, the digital twin will support operations and becomes the knowledge foundation needed to support future innovation. Download our new executive brief to learn how these digital investments help pipeline businesses dramatically improve operational efficiency while fueling data-driven decision-making.
Adopt a digital lifecycle approach for your pipeline project
Each oil and gas pipeline project has a lifecycle that starts with a statement of initial requirements and conceptual engineering and eventually ends with its decommissioning. From start to finish, workers from various disciplines add incremental value, eventually producing a large and complex volume of lifecycle information.
By adopting a digital lifecycle approach, technical and business information connects to a data backbone that acts as a central nervous system for the pipeline's managed information. Connecting these "systems of systems" dramatically improves situational awareness up and down the lifecycle. It also ensures data supporting the digital twin remains representative of what exists in the field. As a result, knowledge workers can quickly respond to challenging scenarios with data-driven decisions.
Digitalize and connect your pipeline information
In most pipeline businesses, critical information is stored in file-based document management systems, local drives and even file cabinets. Because this data is typically siloed and unconnected, valuable insights that support operations can be challenging to find quickly. The future of successful pipeline industry work depends on digitalizing and connecting technical information to help workers make rapid data-driven decisions throughout asset lifecycles. 
With this digital foundation, supporting information such as land crossings and borehole data can be quickly accessed when needed. Or, a maintenance issue at one compressor or pumping station can be quickly assessed to discover where the same issue is likely to surface.
Integrate with your supply chain to improve results
When you digitalize your pipeline business, you can consolidate valuable equipment design and operational data from original equipment manufacturer (OEM) suppliers, plant design information from engineering contractors, and operations and maintenance systems information. With our innovative, data-driven solutions, pipeline businesses can integrate with their supply chain much more effectively to improve results while reducing costs and errors. To learn how to get more value from your pipeline business data, read our executive brief.
This article first appeared on the Siemens Digital Industries Software blog at https://blogs.sw.siemens.com/energy-utilities/2022/04/21/digitalize-your-oil-and-gas-pipeline-business/