Corporate
The University of British Columbia Rockets To First Place With SIEMENS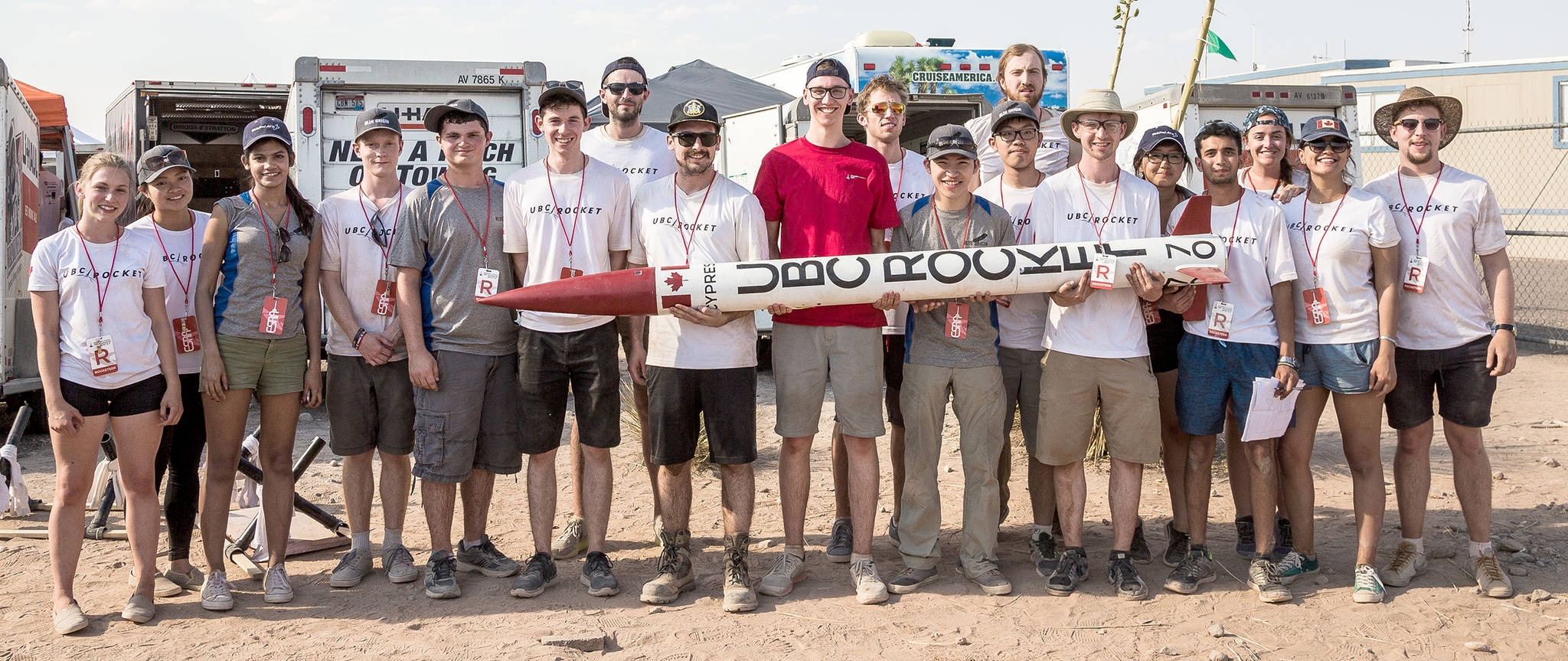 Photo credit: summerlandreview.com
The University of British Columbia is a world renowned institution known for many things: Its breath taking campus, world class educators and, most recently, for being home to the best student rocket club on the planet.
This past June, the members of the UBC Rocket Club made their way south of the border to New Mexico to compete, and take home first place, in the Spaceport America Cup. Competing against more than 100 post-secondary schools from 11 countries around the world, the students from UBC were understandably nervous. As pointed out by Joren Jackson, the UBC Rocket club's Co-captain. "It was pretty intimidating when we first walked into the conference room on the first day, there were a lot of rockets in there, and they all were looking very, very good."
The competition was split into six altitude based categories that also rewarded teams for safe landings and overall rocket design. UBC competed against more than 50 teams, including some of the world's top engineering schools such as MIT, Stanford University and Caltech in the 10,000-foot category. Despite the experience of the participating powerhouse engineering universities, as well as being first-time competitors in this competition, the UBC Rocket Club team was able to claim the top spot for their rockets altitude category by reaching 10,053 feet at Mach 8.5 speed. The team also achieved a safe landing which helped to boost them into first place.
To build the 2.6 meter (8.5ft) tall winning rocket, the UBC team knew they needed quality CAD systems and 3D modeling software. After searching for software used in the aerospace and defense industry, the team quickly decided that Siemens NX software would be the best 3D CAD design program for their rocket design."Early on, we decided to try and use the tools that are prevalent in the aerospace industry. We quickly homed in on Siemens NX and were fortunate enough to gain sponsorship." says team captain Simon Bambey.
He continues, "One of the most amazing aspects of the Siemens sponsorship, was gaining access to the excellent support provided by the GTAC Support Staff, they went above and beyond to track down a little-known quirk to help us get started. We are hopeful to be able to use Siemens Teamcenter starting this year as our PLM software of choice."Despite being first-time competitors, UBC Rocket seems to have found the formula for success with Siemens.
With their first year win behind them, there seem to be no thoughts of slowing down. Joren Jackson states, "Now the pressures on. We definitely went into this year as the underdog, and we have big goals for future years, but we're going to have to deliver coming up."
To learn more about the team visit UBC's Official team website here.
This article first appeared on the Siemens Digital Industries Software blog at https://blogs.sw.siemens.com/academic/the-university-of-british-columbia-rockets-to-first-place-with-siemens/