The Digital Twin Goes to Uni – Siemens Global University Challenge Pushes Students to Innovate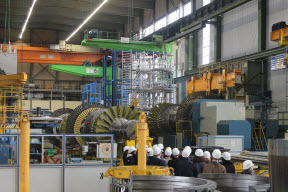 A key aspect in future industry is the availability of a high-fidelity digital representation of machines, components or manufacturing processes. That is the 'digital twin' and automated measurement and data acquisition methods are the key making it work.
This led us to the following questions: How to design the measurement and data acquisition methods to seamlessly enable the digital twin; and how to build business drivers around the digital twin?
Students from eight universities worldwide participated in phase 1 and 2 of the "Global University Challenge" with ideas for enabling the digital twin. The universities are: RWTH Aachen, TU Berlin, Universität Potsdam, University of Central Florida, Georgia Institute of Technology, IE Business School Madrid, Tsinghua University, Shanghai Jiao Tong University. Twelve winning ideas won 1,000 € each at the end of phase 2. In March 2017, during phase 3, five finalist ideas were refined and prototyped with Siemens experts in an onsite Hackathon in our gasturbine manufacturing facility in Berlin, Germany.
What real-world projects for enabling the digital twin would you like to see students undertaking? Do you know of other venues that students have for developing innovative ideas and practices in measurement and data acquisition methods? Share your thoughts in the comments with the community here!
This article first appeared on the Siemens Digital Industries Software blog at https://blogs.sw.siemens.com/academic/the-digital-twin-goes-to-uni-siemens-global-university-challenge-pushes-students-to-innovate/