Corporate
Siemens sponsored Greenpower USA Launches Inaugural Student Driven Electric Car Race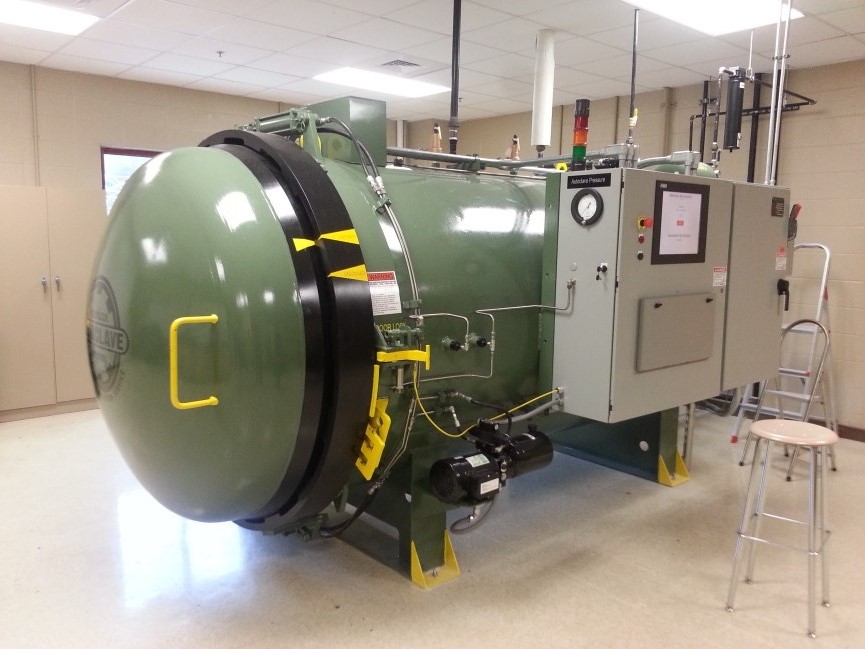 On Sunday, April 26th, Greenpower USA hosted an Exhibition race and for the first time in the U.S. over three hundred students designed and assembled their cars, charged their batteries and buckled up for an afternoon of learning and fun with the Greenpower Challenge. After a one day delay because of the threat of severe weather, the students finally got on the track and put their driving skills and cars to the test at Grissom High School in Huntsville, AL. Nine Elementary school teams racing in the Goblin category (ages 9-11) and five Middle and High School teams racing in the F24 category (ages 12-18) – a total of fourteen teams took part in this inaugural event.
City of Huntsville Mayor, Tommy Battle, opened the event and as in the UK where Greenpower began, the Parade of Teams began as students and teachers took a lap around the track with over a thousand parents, community leaders and spectators cheering them on.
Racing began for the Elementary school teams with students competing in a Sprint, Drag and Slalom. Goblin is the name of the kit car category for children ages 9-11. The team members learned how to use basic tools and follow assembly instructions to build the Goblin kit, using their creativity to design a body for the car.
A little later in the afternoon the F24 middle and high schools teams began their qualifiers on a different track. Grid positions were set, then a 90 minute race was underway. This was an endurance race with all teams using the same motor and only 1 set of batteries. Whitesburg Middle School won the event with a total of 111 laps.
Time lapsed photo of the Talladega High School car.
Highlights of the April 26th races and race winners can be found in this Huntsville article.
Many hours of instruction and work went into preparations for this day. Whether in design, engineering, assembly, batteries, wiring, tools, marketing, communication or fundraising, all student team members played a part in making the project a success. Through Greenpower, not only can students learn practical applications to their math, science and physics coursework, they also develop those important soft skills such communication, team work and organization. Everyone gets a chance to build on their strengths and excel.
Greenpower is a project-based, STEM, educational initiative whose mission is to engage young people in engineering, technology and manufacturing through the design, build, and racing of electric race cars. Greenpower started in the UK in 1999 and is now reaching 10,000 students in over 600 schools. This project came to the U.S. a few years ago when a Huntsville school using Solid Edge software was asked to model the kit car components. Shortly afterward, an invitation to come over to England and race was extended. The success of that pilot led to the establishment of GreenpowerUSA as a collaboration between Siemens PLM Software and Huntsville City Schools. The goal is to spread the Greenpower Challenge in all levels of education throughout the U.S.
Siemens PLM Software's Matt Lombard put together this excellent Community interview highlighting the Greenpower program with Mike Evans, Executive Director of GreenpowerUSA.
The Huntsville City School System administration, including the Superintendent Dr. Casey Wardynski, was so impressed with Greenpower and its impact on developing career ready students that the school system is adding race tracks to a new middle school and 2 new high schools under construction. The Huntsville community, known for technology and innovation, may be the only school system in the U.S. to have track access at school for students to engineer and test their cars. Plans are to host regional and even national races at these tracks over the coming years. Huntsville City schools have already implemented Greenpower in many elementary schools and middle schools throughout the district.
In conjunction with the Greenpower races, Grissom High School's new Advanced Manufacturing Center was open for tours and visitors got to see the recently added equipment, including a titanium 3D printer and an autoclave. Imagine high school students having the in-house capabilities to build their own carbon fiber car. The goal is to have students that participate in Greenpower have access to resources they might not have at their schools.
Greenpower is growing internationally with a presence in countries including South Africa, Poland, Portugal and Ireland.
You can find tutorials, FREE downloads for Solid Edge from Siemens PLM and the standard kit car parts library and learn more about our Siemens Academic Program.
This article first appeared on the Siemens Digital Industries Software blog at https://blogs.sw.siemens.com/academic/siemens-sponsored-greenpower-usa-launches-inaugural-student-driven-electric-car-race/