Corporate
Siemens Grants The University Of South Carolina $628 million worth of software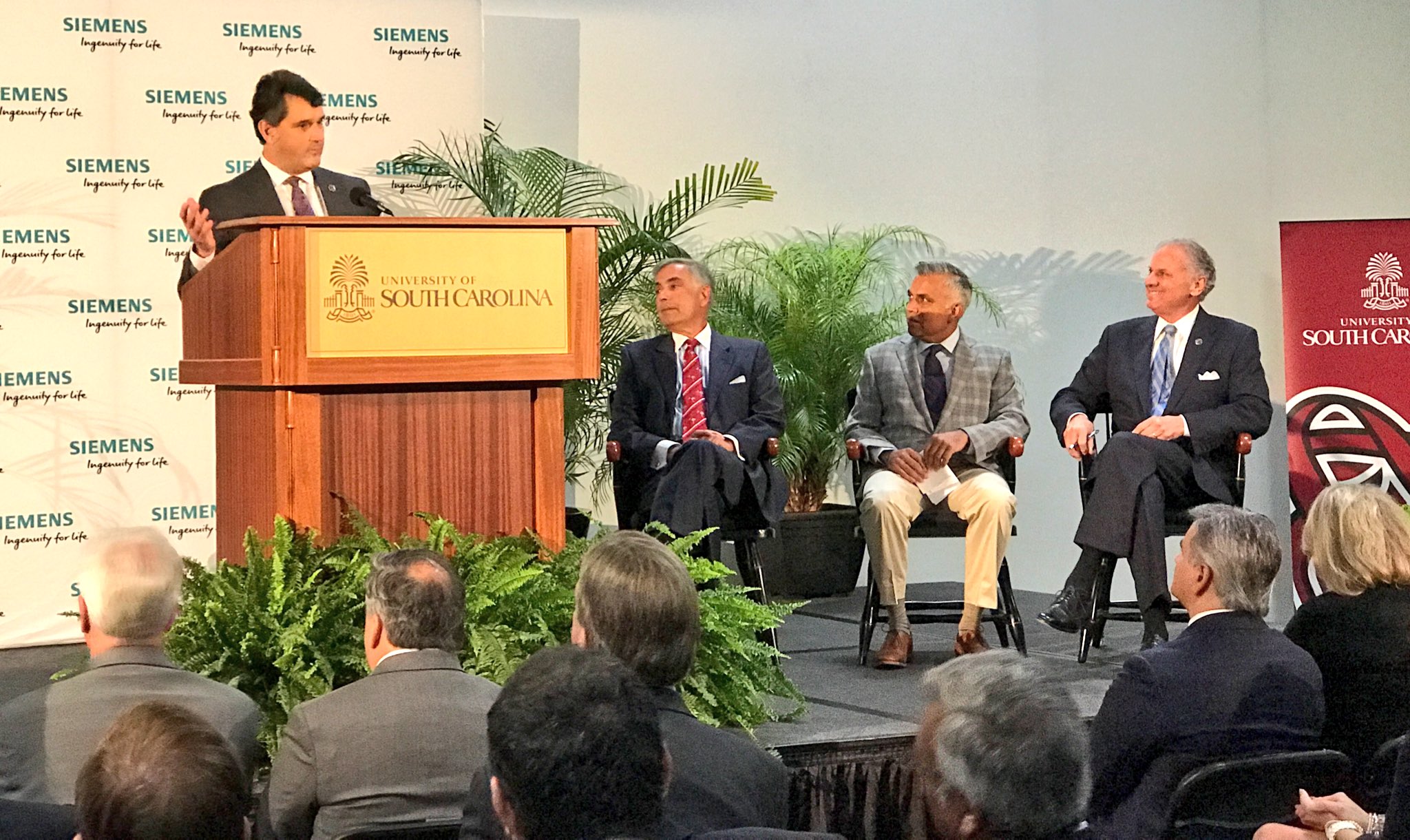 On June 22nd, Siemens announced its second largest investment in a U.S. college to date at the University of South Carolina's McNair Center for Aerospace Innovation. In an effort to prepare students for the advanced manufacturing industry Siemens has provided the University of South Carolina with an in-kind hardware and software grant estimated at a commercial value of $628 million.
Through the in-kind contribution, USC students will now have access to PLM software that is used by more than 140,000 companies throughout the global manufacturing industry, including the aerospace industry, which has experienced an 11.4% employment growth rate in South Carolina alone since 2010.
This grant will also serve to improve the University of South Carolina's McNAIR Center, which offers aerospace education, research, outreach and economic engagement to the more than 500 aerospace-related companies in South Carolina, as well as the rest of the global aerospace industry. Including the state's four major military installations, more than 55,000 South Carolinians are employed in aerospace; this donation will help prepare students to enter the aerospace and many other industries as effective innovators who can begin contributing to a company almost immediately.
While students and industry members in the South Carolina area are surely happy to hear this news, few are more excited about this partnership than USC President Harris Pastides. "We're proud that our researchers and students at the College of Engineering and Computing, McNAIR aerospace center and the entire USC system, will play a role in discovering new manufacturing technologies and will be better prepared to take on the jobs of tomorrow in South Carolina and beyond." Pastides continues his thought stating "This partnership with Siemens will position USC among the top universities in the nation for advanced manufacturing education and research."
The new Innovation Lab will feature an array of Siemens hardware supporting three distinct areas. These areas will include a picker robot for handling applications, a roller picker robot for pick and place applications and a general purpose robot controlled by a Siemens Programmable Logic Controller (PLC).
This PLM software grant will help students realize their ideas and potential by providing them with accurate information as the product moves from design to prototype through a streamlined manufacturing process. Siemens PLM software will be incorporated across the engineering curriculum in both the undergraduate and graduate programs at USC, as well as being used for senior capstone projects.
If you're interested in finding out more about USC and the Siemens PLM software grant click here
This article first appeared on the Siemens Digital Industries Software blog at https://blogs.sw.siemens.com/academic/siemens-grants-the-university-of-south-carolina-628-million-worth-of-software/