INDYCAR and the Indianapolis Motor Speedway Bring Greenpower Student Racing to the Historic Track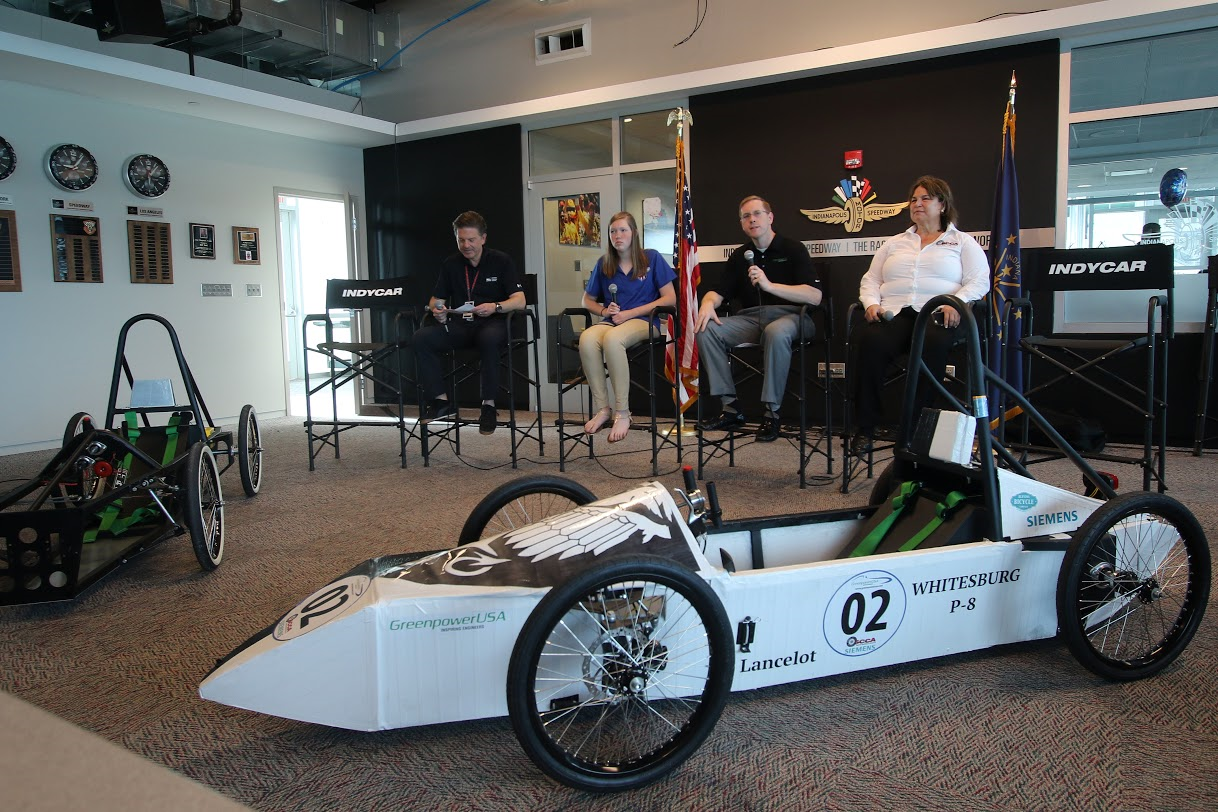 On "Carb Day" in May, INDYCAR and the Indianapolis Motor Speedway along with the Sports Car Club of America (SCCA) announced an exciting new venture that brings real-worl
d education linked with racing to aspiring engineering and technology students across the U.S. Next year on Community Day, May 24th, 2017, 33 high school student teams from across the U.S. will have the opportunity to work alongside a Verizon IndyCar Series driver applying science, technology, engineering, and mathematics (STEM) education to the real world of motorsports.The Greenpower Electric Car Challenge is a project-based STEM learning initiative. The challenge originally began in the United Kingdom in 1999 and now impacts more than 10,000 students from ages 9 to 25 in more than 600 schools. The Greenpower Challenge expanded to the U.S. in 2014.This collaboration with IndyCar 500 and the Indianapolis Motor Speedway signals a strong foothold and future growth in the U.S.
Siemens PLM Software, a Title and Technology Sponsor of GreenpowerUSA, is excited for this student opportunity with INDYCAR to bring STEM education and green energy into the forefront of one of the most iconic racing venues and events in American racing culture.Likewise, Indianapolis Motor Speedway is looking forward to making an impact on the students participating.
The Greenp
ower race at the Indianapolis Motor Speedway in 2017 will start with the Formula 24 cars.The F24 division for students in middle and high school works to inspire young people to take an active role in hands-on engineering projects and build mechanical, electrical, and aerodynamic skills. Students will use Siemens products, including Solid Edge for car body design and analysis. A complete chassis model and tutorials are available here.
The main focus of GreenpowerUSA is to encourage early interest in students in STEM project-based learning in order to work toward closing the STEM skills gap and fill technology driven positions in the future. Expected job growth for STEM related fields from 2008 to 2018 is 17 percent versus 9.8 percent in non-STEM fields. Greenpower helps these students find their passions while preparing them for the future workplace.
If you would like to get involved with the challenge, GreenpowerUSA Foundation is taking applications for 33 student teams to build the F24 kit car and design a body that enhances the car's performance. Find more information about the challenge and creating a team. You can also keep up with all Greenpower USA news on twitter at @GreenpowerUSA, and on Facebook by searching GreenpowerUSA Foundation.
This article first appeared on the Siemens Digital Industries Software blog at https://blogs.sw.siemens.com/academic/indycar-and-the-indianapolis-motor-speedway-bring-greenpower-student-racing-to-the-historic-track/